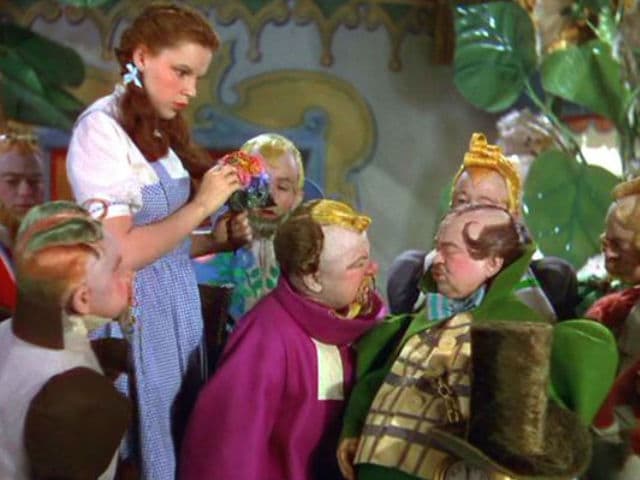 Highlights
Judy Garland's ex-husband alleged that Munchkins actors molested her
"They would make Judy's life miserable," wrote Sidney Luft
Sidney Luft's new memoir released posthumously
New Delhi:
Hollywood actress Judy Garland was allegedly molested on the sets of the classic musical,
The Wizard of Oz
, claims the actress' ex-husband Sidney Luft in his new memoir titled
Judy and I: My Life with Judy Garland
, reported
People Magazine
. In the memoir which released posthumously, Mr Luft writes that the actress was repeatedly molested by some of the actors who played the Munchkins in the film which released in 1939. "They would make Judy's life miserable on set by putting their hands under her dress... The men were 40 or more years old," Mr Luft wrote, reports
People Magazine
. "They thought they could get away with anything because they were so small," he added talking about the incident. Sid Luft died in 2005.
Two years before her death, Ms Garland had described the actors' behaviour with her in a 1967 interview with Jack Paar. "They were little drunks. They got smashed every night, and they picked them up in butterfly nets," she said in the 1967 interview.
However, actress Margaret Pellegrini who plays "Sleepyhead" in the Victor Fleming told The Independent in 2009 that thought some of the actor went oout to have a few drinks, things "never got out of hand." She said: "Everyone was having a good time and enjoying themselves. There was no rowdiness or anything like that, and those stories are very upsetting."
Sidney Luft was married to Judy Garland from 1952-1965. They had two children together - daughter Lorna and son Joey.