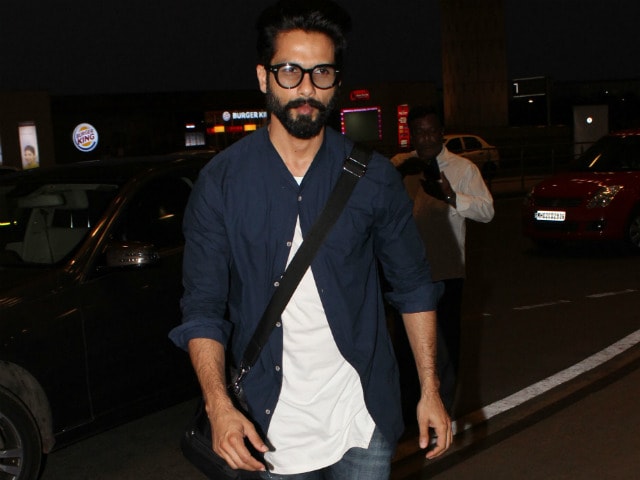 Highlights
Shahid has been training for 24 days now
He plays Raja Ratan Singh in Padmavati
Shahid co-stars with Deepika and Ranveer in the film
New Delhi:
Actor
Shahid Kapoor is prepping hard for his next release Padmavati
. The historical drama stars Shahid, 36, as Raja Ratan Singh, husband of Rani Padmavati, played by Deepika Padukone.
mid-day
reports that Shahid is learning sword-fighting and martial arts for the film. "Rajputana style of sword-fighting is an evolved one, which requires the body to be both strong and agile at the same time. Shahid has been taught bits of Gatka, a mix of Angampora and Kalaripayattu. He is also learning spear play, as the spear is a customary weapon among Rajputs. He has been training for 24 days now,"
mid-day
quoted a source from the film's unit as saying.
Padmavati
, directed by Sanjay Leela Bhansali, also stars
Ranveer Singh, who plays Mughal emperor Alauddin Khilji
.
For his role in the film, Shahid has changed his diet plans and is juggling between the training and shooting. "He is on a protein rich diet, which helps in agility. With a deadline looming large, to meet the November release, there isn't enough time to prep before shooting. Shahid has no option but to juggle his shooting and training," the source told
mid-day
.
The sets of
Padmavati have been attacked twice
over the past few months. Once, the props and costumes were damaged and set was torched and earlier this year, Sanjay Leela Bhansali was assaulted by a Rajput group called Karni Sena while filming
Padmavati
at Nahargarh Fort in Jaipur.
Of
Padmavati
, Shahid, a few weeks ago, said that the film's cast is 'amazing' and people will like it. "I am not supposed to talk much about the film. All I can say is it's an amazing cast and it is going to be a spectacular visual experience. I am having an amazing time on it. Wait for it, it's coming in November," he told news agency PTI.
Padmavati
will be Shahid Kapoor's second release of the year. He was last seen in
Rangoon
, co-starring Kangana Ranaut and Saif Ali Khan.