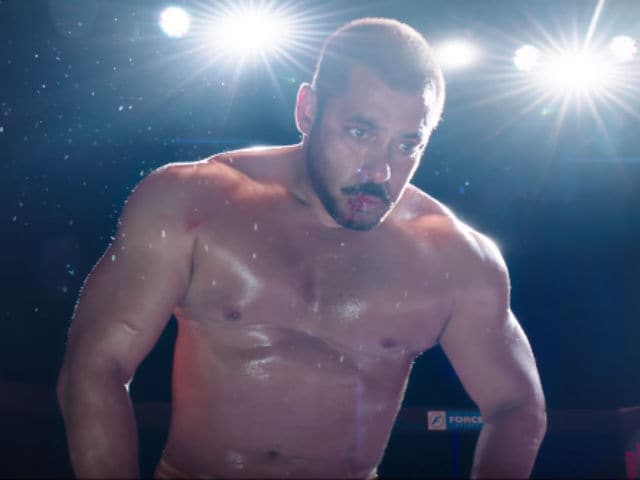 Highlights
Salman Khan stars as a Haryanvi wrestler in Sultan
Salman said that Sultan is not inspired by a real life character
Sultan is a simple man who has no ambition: Salman
Mumbai:
Actor Salman Khan, who plays a wrestler in Ali Abbas Zafar's
Sultan
on Tuesday said that most of the fights in the film are real, without cables and with real wrestlers.
"When Ali narrated the story to me, I thought I'll be able to do it. But then while shooting, I noticed that there were real wrestlers opposite me and not fighters. Most of the shots in the film are real with wrestlers and Mixed Martial Arts. There are no cables and because of them, there is lot of contact happening in the film. When they lift you and put you on the ground, it used to hurt. They were of 120-130 kilos," said Salman at the trailer launch of
Sultan
.
"They expect you to pick them up and throw them down. That was the most difficult part. When a wrestler trains you, he trains for two or three hours and then two or three hours again in the evening. After that, training for MMA and shooting every day non-stop for six or seven hours, fighting non-stop was really difficult. So those six hours amidst lights and training used to take a toll on me," added Salman.
Salman plays the titular role in the film, a wrestler, who wins the gold medal for India in wrestling. But in a certain turn of events which are somewhat not clear, Sultan quits wrestling only to revive after a sabbatical, when age and an unfit body are hurdles in front of him. He then is coached by Randeep Hooda in MMA and reaches the big stage.
Is it inspired from a real life character?
"No, it's not from anywhere. This is from his (Ali Abbas Zafar) mind. It is the story of an underdog," said Salman.
Actress Anushka Sharma stars opposite Salman, who also plays a wrestler.
"Sultan is a simple man who has no ambition. He sees a feisty girl and falls in love with her. She's a wrestler. He's a nobody but he feels whenever I get married, it will be with her. That falls flat because she is so strong-headed. She misunderstands him," added Salman.
"Then it's all about Sultan. How he goes down and how he comes back with the help of the woman he loves. How the woman is responsible for making him, breaking him and because of her, how he starts making it again," said Salman.
Sultan
will release on Eid.