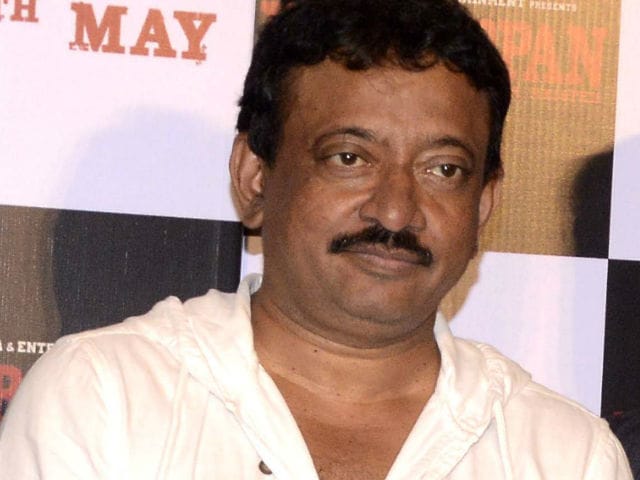 Highlights
RGV says the villain of Jungle was not based on Veerappan
Ram Gopal Varma also reveals why he doesn't work with big stars
Remade in Hindi, Veerappan releases on May 27
New Delhi:
Director Ram Gopal Varma's next film is a documentary drama on sandalwood smuggler Koose Muniswamy Veerappan and the filmmaker said that he was so fascinated by Veerappan that he researched about him for over a decade.
The film titled
Veerappan
, is based on the man-hunt that was launched to capture or kill one of the most wanted bandits of India, who killed many.
"I love working on hard-hitting subject matters. Veerappan is a unique character as he killed many without the backing of any terrorist group just with his 303 rifle. Making a film on this man was there on my mind from a very long time. I did an extensive research of almost 15 years to make this film. I spoke to his wife and took the perspective of the cops, who managed to hunt him down," he told reporters.
Mr Varma was speaking at an event to launch a promotional song of the film.
Veerappan
was
released in Kannada earlier this year
and it has been now made in Hindi.
"We have not dubbed the film in Hindi. We have completely redone it," said RGV.
Theatre actor Sandeep Bharadwaj is playing the titular character and Mr Varma feels he is apt for the role.
"We have auditioned him and felt he is perfect for the role. People have complimented me saying that it seems the real Veerappan has come back," he said.
When asked why he does not work with big stars, Mr Varma said, "I never worked with big stars. My stories have a raw appeal to it, which the so-called stars don't like. Aamir (Khan) was not a star during
Rangeela
. I don't miss working with them anymore because I don't look at my films as a stardom perspective."
The filmmaker's one of the earlier movies
Jungle
(2000), starring Fardeen Khan and Urmila Matondkar, also talked about the cruelty of a poaching gang.
"We should not compare
Jungle
with
Veerappan
. I never said the criminal in the film was inspired by Veerappan's character. Poaching gangs are there in most of the forests. The villain in
Jungle
has nothing to do with this film," he said.
Produced by Sachiin Joshi,
Veerappan
releases on May 27.