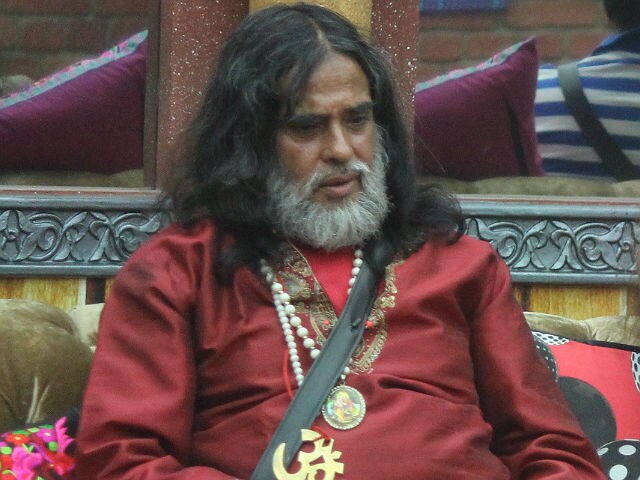 Highlights
Bigg Boss was audibly upset with Swami Om's tantrums
The contestants have boycotted Swami Om
Swami Om misbehaved with Rohan and dragged his father into the feud
New Delhi:
Last night's episode of
Bigg Boss 10
belonged to Swami Om, and that's not in a good way. In the episode which aired on November 25, the self-styled godman managed to piss off every contestant by his rash attitude and misbehavior and upped the game when he was chided by Bigg Boss himself and yet disobeyed the rules. Swami Om was chosen as one of the weak links of the luxury budget task which ended on November 24 by Rohan Mehra, who is currently the captain of the house. Rohan also picked Monalisa, Nitibha Kaul and Lopamudra Raut. But Swami Om just couldn't get over the fact that his erstwhile friend Rohan chose him as a weak link.
In the punishment task, Bigg Boss made the weak performers puppets at the hands of puppeteer Rohan (again, Swami Om couldn't handle). Rohan had to punish the puppets from the options made available by Bigg Boss, which was eating two slabs of butter, jail term and being on the stretcher until Bigg Boss' next command. Swami Om made a lot of noise about the fact that he helped Rohan become the captain and always sided with him and now he's punishing him. Rohan, who along with the rest of the house had had enough of Swami Om by that time, asked him to eat the two slabs of butter. In addition he also volunteered Swami Om's name for the stretcher.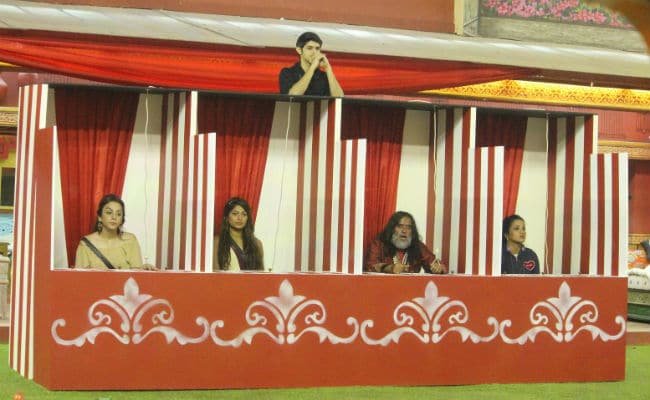 At this point, Swami Om lost it completely and started calling Rohan names. He also called "
ehsaan faramosh
" (ungrateful) and questioned his upbringing and dragged Rohan's father's name in the feud for no reason. He said (in Hindi): "Are these your manners? Is this how you've been taught how to behave with elders? Your attitude tells how your father would be like." Everyone objected to this uncalled for jibe at Rohan. Manveer Gurjar, who is on good terms with Swami Om, tried to calm him down and asked him not pass personal comment or bring family in the feud, but to no avail.
Rohan then gave Swami Om's name to be on the stretcher, where he was asked to remain quietly in a corner until Bigg Boss' next command. Very noisily and yelling at people, Swami Om got onto the stretcher which was shoved to a corner by Rohan and VJ Bani. PS: Swami Om could still be heard. At this point everyone
unanimously decided to boycott Swami Om
.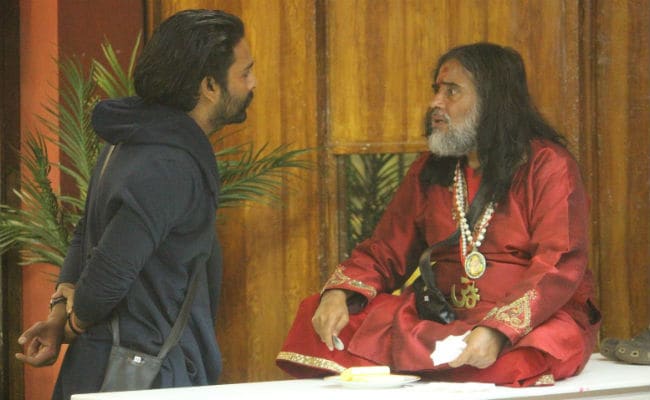 Then Bigg Boss asked Swami Om to come to the confession room for a one-on-one talk. Bigg Boss, audibly upset and angry, asked Swami Om to abide by the rules and keep his calm. He also asked Swami Om to not involve family persons in his feud. He reminded Swami Om that he's in the house on Bigg Boss' invitation and this behavior will not be tolerated. When Swami Om reasoned that he was compelled by others' actions to be this rude, Bigg Boss rebuked his argument and insisted to follow the rules.
But that seemed to bring very little in Swami Om's behavior, who was still yelling. (Yes, that too much). Bigg Boss then told Manveer that Swami Om can be taken to any place he wants to be in the house, but he has to be on the stretcher. Manveer took him inside the house and everyone asked him why did he have to bring him in? Manveer said that Bigg Boss asked him to do so, and everyone corrected him saying Bigg Boss only told him that this could be done, but he need not have done that - but the damage was done. Swami Om's stretcher was kept in the bedroom while the others were outside. Once inside the house, Swami Om started yelling at people again jumped off from the stretcher and took the plate of 2 slabs of butter to the loo with him. He emerged from the loo with an empty plate. Rohan accused him of throwing the butter in drain.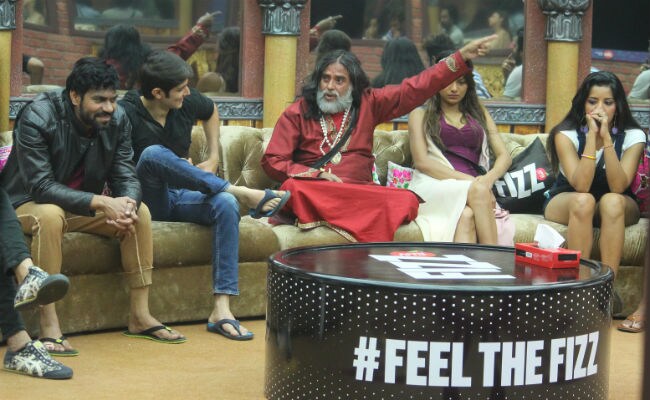 Swami Om then started throwing tantrums saying that he wants to be in the living room area (where most of the people were) Rahul Dev, Gaurav Chopra, Manveer and Rohan put his stretcher there but for a
split second Rahul lost his cool again
. Towards the end of the day, Swami Om's punishment came to an end on Bigg Boss' orders.
Meanwhile, Nitibha Kaul was sentenced to jail till Bigg Boss' further notice. She initially though naming her as the weak performer was unfair and therefore refused to go to jail. She said that the jail was dirty and delayed entering the jail, but eventually did so. Her punishment too came to end by the end of the day.
After the completion of the luxury budget task for the week, Bigg Boss announced that they could have added 1000 points to their account. In addition, Rohan's exemplary performance could have added another 200 points to their quota however, due to their disobedience, unruliness, and Lopamudra and Manu Punjabi failure at the secret task, they lost all the points.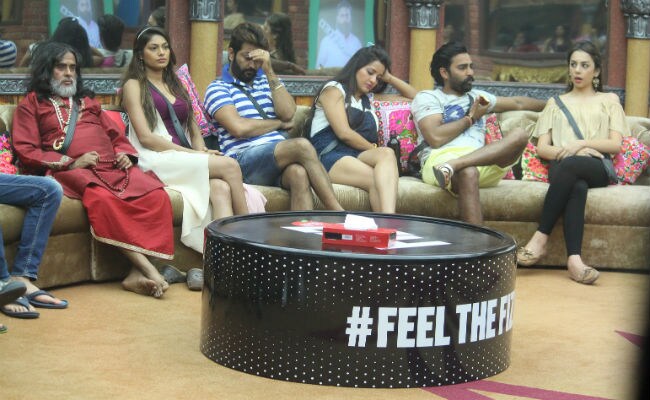 Currently, Bigg Boss houses 10 participants divided in two teams - Celebs and Indiawale. Rahul Dev, Gaurav Chopra, Lopamudra Raut, Rohan Mehra, Monalisa and VJ Bani make up team celebs while Manu Punjabi, Manveer Gurjar, Nitibha Kaul and Swami Om make team Indiawale.
Meanwhile, Priyanka Jagga, who was eliminated in the first week, will re-enter the house with a new strategy. She will re-join team Indiawale. International supermodel Jason Shah, Russian model-actor Elena Kazan and Indian actor Sahil Anand will strengthen team celebs. Sahil is also VJ Bani's competitor form
MTV Roadies
days.