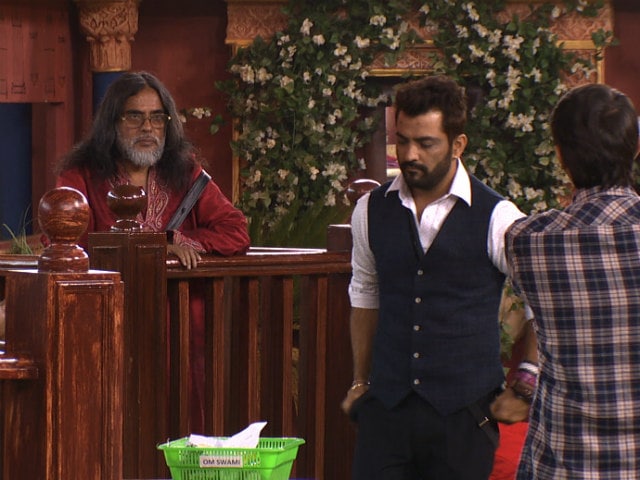 Highlights
Bigg Boss introduces a new task on tonight's episode
Manveer is the new captain of the house
Lopa and Swami Om have a massive fight
New Delhi:
The
Bigg Boss 10
episode to be aired on December 30, will be quite an eventful one (as if Thursday's episode was not enough). Bigg Boss contestant, self-styled godman Swami Om carries on his fight with Rohan Mehra -
Swami Om tried to block Rohan's way during the Toofan task
. And also in Thursday's episode, Swami Om plucked out the flowers embedded by Rohan Mehra in order to make him lose the captaincy task. Manveer Gurjar is the captain of the house and Bigg Boss has a new task for him on tonight's episode. Manveer is to act judge in the task titled 'Manveer
Ki Adaalat
' while Manu Punjabi and Rohan Mehra will present Gaurav Chopra and Swami Om's case.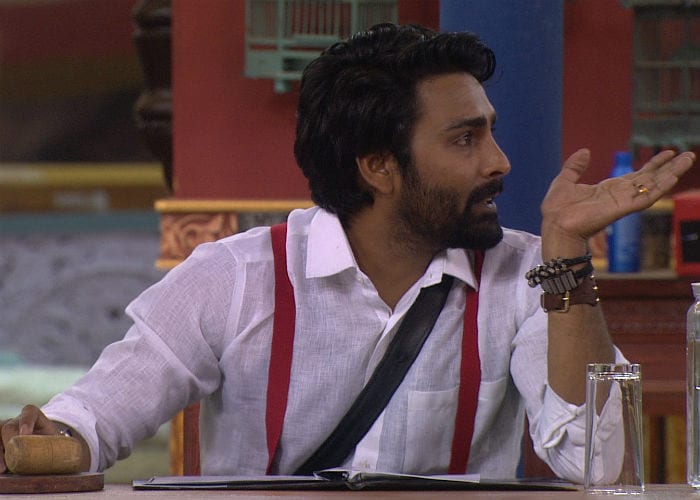 Gaurav Chopra and
Swami Om are in jail
currently for their misbehaviour during the last task. Swami Om attempted to interfere in the captaincy task and disrupt Rohan Mehra's performance - he's been punished for that. Gaurav Chopra lost her cool while defending Rohan and reprimanding Swami Om, and he too is being punished by Bigg Boss for it.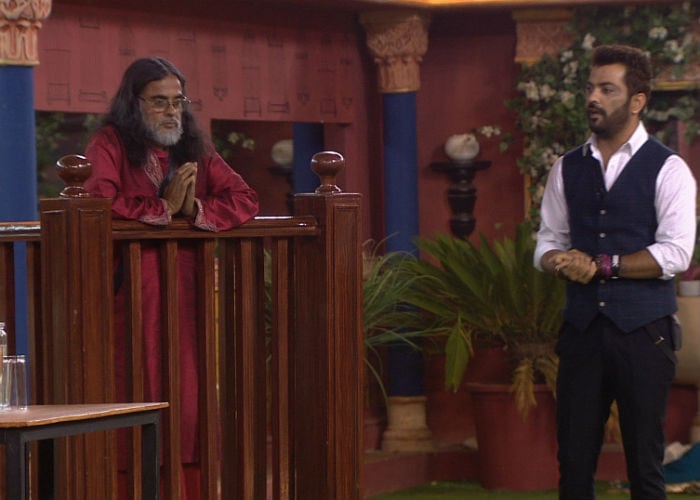 During the court-room task, Rohan defends Gaurav saying that Gaurav's reaction was not only justified but much-expected, as he was protesting against Swami Om's misbehaviour. Meanwhile, Rohan
had manhandled Swami Om
during the captaincy task and pushed him. Manu, as Swami Om's advocate, brings the point to the forefront.
Meanwhile,
Rohan Mehra continues to remain secluded
in the house. He tucks himself inside a blanket and refuses to talk to the rest of the housemates. Lopamudra tries to initiate a conversation with Rohan and gives him company. Swami Om interferes in Rohan and Lopa's conversation which makes Lopa lose her calm. Lopamudra and Swami Om have a massive fight during which the self-styled godman passes personal remarks at Lopa yet again.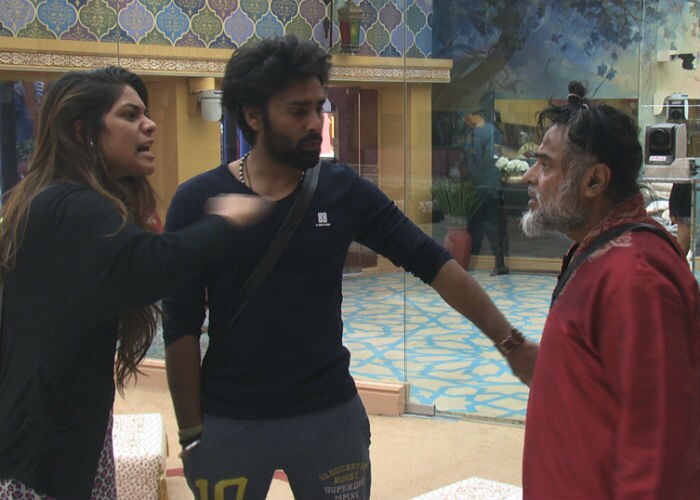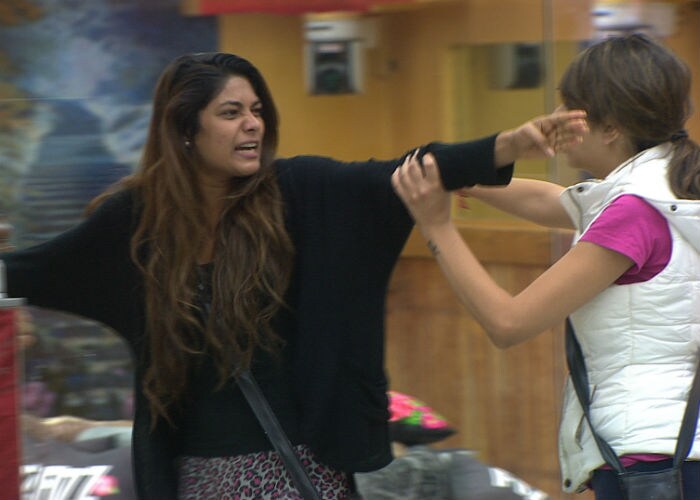 At present, Bigg Boss 10 houses Lopamudra Raut, Manu Punjabi, Manveer Gurjar, Swami Om, VJ Bani, Gaurav Chopra, Monalisa and Rohan Mehra.