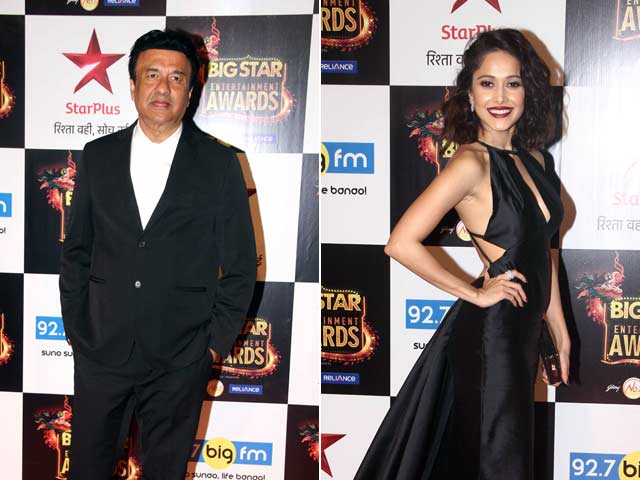 Mumbai:
What's in a name, the Bard had asked, but for actress Nushrat Bharucha it spelt anxious moments before she received her first film award. The
Pyaar Ka Punchnama 2
actress bagged the Most Entertaining Actor In A Comedy Role at an awards gala on Sunday night. Music composer Anu Malik presented the award, but named the winner as Nishant Bhandari, causing confusion.
When Anu announced, 'And the award goes to... Nishant Bhandari', there was silence instead of applause. Attendees wondered who he was referring to.
Pyaar Ka Punchnama 2
director Luv Ranjan quickly got up from his seat and went on the stage to say that he was perhaps referring to Nushrat. The other nominees in the category were Kangana Ranaut, Lara Dutta and Bhumi Pednekar, and Nishant Bhandari sounded closest to Nushrat Bharucha.
"The show organisers also walked up to Anu and pointed out the error. He then announced Nushrat's name. It happened, perhaps, because he was not wearing his reading glasses," says a source. Nushrat, who was earlier seen in films like
Love Sex Aur Dhokha
(2010) and
Akaash Vani
(2011), refrained from commenting on the episode. She just said, "I am happy to win the award."
When we contacted Anu, he said confusion over male and female categories led to the boo-boo. "They told me it was for the male category. On opening the envelope, I saw a name printed in a fancy font; it was difficult to make out what it said. It appeared like Nishant Bhandari, the name I called out, but the film's director and the others pointed out that it was Nushrat. The actress then came on the stage and accepted the award. I even met her backstage later and she said it was okay. I bagged an award too, so all's well that ends well," says the musician.