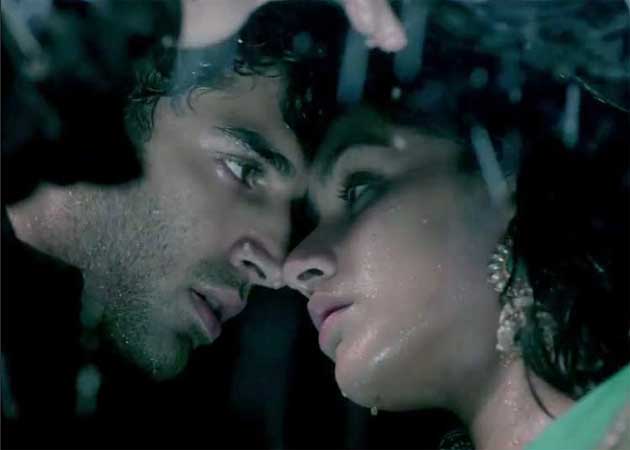 Mumbai:
Sources say that Aditya Roy Kapur recently went shopping for a diamond ring when he travelled to Surat for the promotions of his upcoming film, Daawat-e-Ishq.
It may be pointed out that the film's lead actors - Aditya Roy Kapur and Parineeti Chopra - commenced their food yatra on Thursday from Mumbai. On Friday evening, the duo reached Surat; one of their first stops was a famous ice-cream centre where they were surrounded by scores of fans.
Sources say that when Aditya disappeared into the crowd, the film's team was gripped by panic. Turns out that the actor had apparently made way to a diamond jewellery store close to the venue in order to pick up a diamond ring for his Aashiqui 2 co-star.
Says a source, "The actor was surrounded by a 15,000-strong crowd; this is why he couldn't enter the diamond jewellery store. He then called another jeweller to his hotel later in the day and bought a diamond-studded ring from him. It looks like he has bought it for his girlfriend, Shraddha Kapoor."
The source adds that when the film's team asked Aditya about his whereabouts, the actor was quick to brush aside the query.
A source from the jewellery store confirmed that the actor couldn't enter the shop due to the crowd frenzy. The actor's spokesperson confirmed that he has purchased a diamond ring.