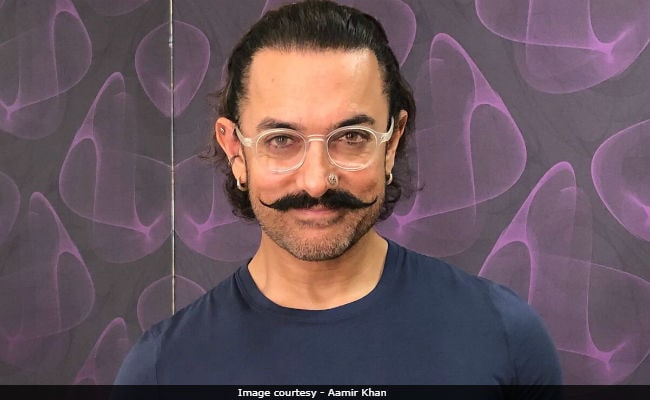 Highlights
Aamir unveiled Manjeet Hirani's book 'How To Be Human' in Mumbai
"I live in the now and never have long-term plans," said Aamir
Aamir had voiced for Pluto (the dog) in 2014's Dil Dhadakne Do
New Delhi:
Bollywood's one and only, Mr Perfectionist,
Aamir Khan has revealed an interesting detail
about himself - that he only likes to live 'in the now' and refrains from making long-term plans in life, reported news agency IANS. "I live in the now and I never have long-term plans. It's always about what I am to do right now." Aamir, who was in Mumbai to unveil Manjeet Hirani's book, titled
How To Be Human
spoke during the media interaction. Much to the surprise of everyone, Aamir also revealed that unlike people's perception of him, he is 'totally in-disciplined' in real life. "I know it's very hard for people to imagine that... But this is the fact and people who are close to me know that and they know how in-disciplined I am," IANS quoted him as saying.
Speaking about maintaining some discipline in his life, he said, "The only reason I am disciplined is because my work requires me to be so. Otherwise, I am not disciplined," reported IANS.
Manjeet Hirani's book, which talks about how humans should learn the way of life from animals around them, has deeply inspired Aamir. "It's so true that actually we can learn so much not only from our own pets but from animals around us." Aamir had voiced for dog Pluto in the film
Dil Dhadakne Do
.
Aamir, who is famously known for doing one film each year, said that he wants his entire focus to be on that 'one thing' in hand. "I have realised that no matter what I am doing right now, my entire focus is on that one thing - whether it is eating, meeting somebody, watching a film, shooting a film or a discussion with someone. Whatever I am doing at time, I am fully into that. Nothing else distracts me from that. So, for me it comes naturally. I don't think of the future. Sometimes I multitask when I need to, but I don't enjoy that," reported IANS.
Aamir's
Thugs Of Hindostan,
also starring Amitabh Bachchan, Katrina Kaif and Fatima Sana Shaikh, is scheduled to release on Diwali 2018.
(With inputs from IANS)