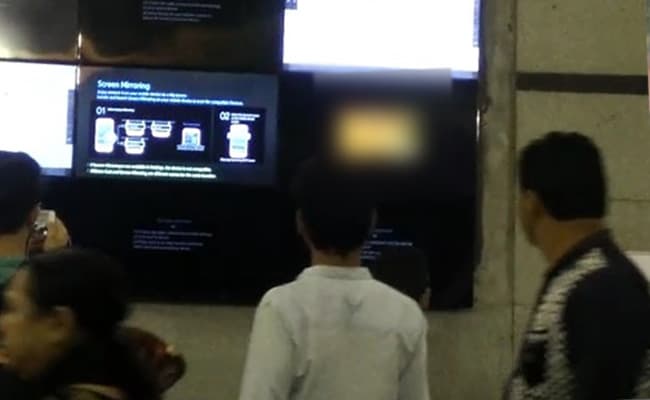 New Delhi:
A video is going viral on social media of porn being played out on a big screen at one of the busiest metro stations in Delhi. The Delhi Metro Rail Corporation Limited or DMRC has formed a committee to probe the incident, reports news agency ANI.
The video, shot by a commuter, shows scores of commuters walking by, as a pornographic clip plays on one of the big screen in the background. Some people can be seen shooting videos with their cellphones.
The incident took place on April 9, according to ANI.
Delhi Metro has distanced itself from the episode, pointing that the screen was under commissioning with a private contractor.
"Prima facie, as per CCTV footage, three men have run porn clip through their mobile on the TV at Rajiv Chowk station. Attempts are being made to identify these men. CCTV footage is under examination to identify the culprits," DMRC's spokesman Anuj Dayal was quoted as saying in a statement.
"This sort of interference with the system will not be possible in the future once software is programmed and centrally controlled. In the interim, during the commissioning process itself the contractor will be advised to ensure password protection," he said.
The Delhi Police said it has not received any complaint yet.