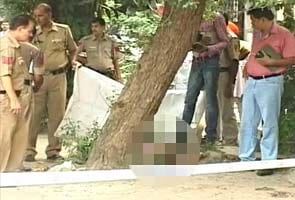 A woman heading home after dropping her children to school was shot dead by two unidentified men in Delhi today. The incident happened at around 8 in the morning.
The victim, Meenakshi Rana, was travelling in a rickshaw in Rohini Sector 16, in West Delhi. The men, who were on bikes, shot her five times and managed to escape.
The woman died on the spot.
The police say there is a possibility that the assailants knew the woman as an eyewitness has told the cops that one of the bikers came and spoke to her before shooting her.