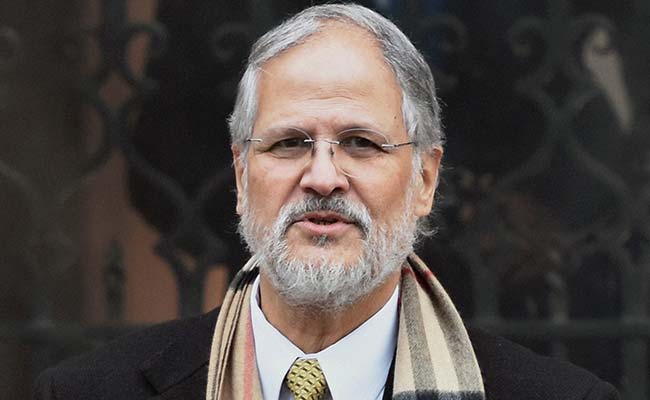 Highlights
Delhi Lieutenant Governor quit 18 months short of tenure
He said he'd asked to be relieved of duties twice before; stopped by PM
Mr Jung said he wants to return to academics, spend time with family
New Delhi:
Najeeb Jung, whose resignation yesterday as Delhi's Lieutenant Governor surprised many, told NDTV today that he had asked to quit twice before, but Prime Minister Narendra Modi urged him to carry on. Mr Jung, 66, said this time, he insisted he wanted to quit on personal grounds.
"There is no politics behind it. This was a decision I took earlier," Mr Jung said, dismissing speculation that he was under pressure.
"I have a mother who is 95 and need to give her time and I need to give time to kids, grandkids. I can't take leave in this job," he shared.
A running feud with the Aam Aadmi Party government and Chief Minister Arvind Kejriwal virtually defined Mr Jung's three years in office.
Mr Jung said he first offered to resign when the Narendra Modi government came to power in May 2014, months before Mr Kejriwal's party won the Delhi election.
"I had offered to resign as I had been appointed by the previous UPA government, but the PM asked me to carry on. After three years, I requested the PM to relieve me but he asked me to carry on," he said.
"After three and a half years, I requested the PM again on Tuesday that I would like to resign on personal grounds but he said carry on," he added. This time, Mr Jung said, he was determined to quit.
The former Jamia Milia Islamia University Vice Chancellor said he wants to write a book on his stint. Asked about his friction with AAP, which accused him of acting like a stooge and controlling Delhi on behalf of the Centre, he said: "I discharged my duties as per the Constitution."
Mr Kejriwal said last night that he was surprised by Mr Jung's resignation and that
"khatta meetha"
(ups and downs) are a part of life.
The Congress has alleged that the ruling BJP at the Centre forced the academician to resign. Minister of State for Home Kiren Rijiju criticised the speculation and said: "Should Jung have resigned by taking permission from AAP and Congress?"