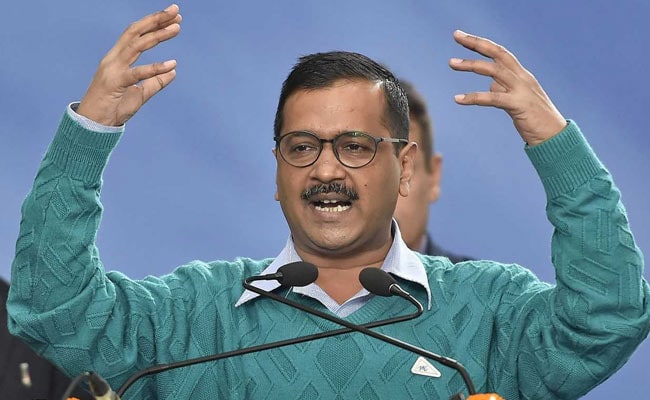 New Delhi:
Amid reports that the Delhi Police will soon file the chargesheet in the case of alleged assault on Chief Secretary Anshu Prakash by AAP lawmakers, Chief Minister Arvind Kejriwal said today the "fake" case against elected representatives was "humiliating" to the people.
Anshu Prakash was allegedly attacked during a late-night meeting with Kejriwal and AAP lawmakers at the chief minister's residence in Civil Lines area on the night of February 19.
The police registered a case in connection with the incident and questioned Mr Kejriwal, Deputy Chief Minister Manish Sisodia and 11 AAP lawmakers present at the meeting. It is expected to file the charge sheet soon.
"Mr prime minister, such fake case against elected representatives of Delhi is humiliating to the people," Mr Kejriwal tweeted in Hindi.
He asserted that the AAP government will continue to serve people despite the "opposition" faced by it. "We will do our duty, you do yours," he added, referring to the prime minister.
The Delhi Police comes under the Union Home Ministry.
The police had seized the hard disk connected to the CCTV camera system at Mr Kejriwal's residence as part of its probe into the case. It has received the forensic test report of the CCTV camera system, which said the cameras did not show the actual time that night.
"We are at an advanced stage of investigation and the chargesheet is being prepared," a police officer said without elaborating.
AAP chief spokesperson Saurabh Bhardwaj asserted that the chief secretary was not assaulted on February 19. He alleged the so-called chargesheet is a conspiracy to frame Mr Kejriwal, Deputy CM Manish Sisodia and AAP lawmakers.
"Modi fears Kejriwal not Rahul Gandhi. His priority is to topple the AAP government," Mr Bhardwaj alleged.
First, the IAS officers went on "strike" for four months and now this "conspiracy" is being hatched, he said.
Following the alleged assault, the AAP had alleged that the IAS officers were not attending meeting with Delhi ministers. The IAS officers have dismissed the allegation.
Mr Bhardwaj said the AAP will contest the "bogus" police chargesheet as and when it will be filed in court.