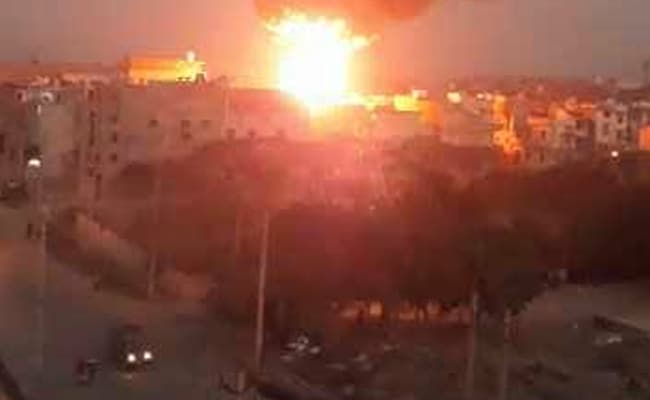 New Delhi:
The BJP on Sunday said a firecracker factory where
a major fire broke out
on Saturday leaving 17 dead secured a licence from the Delhi government.
"This place, this factory, its licence and everything was with the Delhi government and its industry department. It was being run illegally," Delhi Bharatiya Janata Party (BJP) President Manoj Tiwari tweeted.
Echoing him, North Delhi Mayor Preeti Agarwal said: "Bawana Industrial Area is under DSIIDC (Delhi State Industrial and Infrastructure Development Corp) and land allotment has been done by the Delhi government."
Earlier, the Delhi BJP attacked Chief Minister Arvind Kejriwal after he retweeted
a video of Preeti Agarwal
where she is seen cautioning officials not to say anything against the fire that took place in Delhi's Bawana Industrial Area.
Mr Kejriwal on Saturday night retweeted a video where Ms Agarwal is heard saying: "The licence of this factory is with us. That's why we cannot speak on the issue."
Mr Tiwari then took to twitter: "What can be more shameful than this, where 17 people have lost their life and the Chief Minister is retweeting a false video."
The North Delhi Mayor told the media: "I only made some inquiry about the place from my co-workers and I meant we shouldn't say anything about such an unfortunate incident at this time."
The Mayor has demanded an apology from the chief minister.
As many as 17 people, including 10 women, were burnt to death or asphyxiated and 30 others injured in a fire in a plastic warehouse which was also used as a godown to store firecrackers in north Delhi's Bawana area. The owner of the factory has been arrested.