Highlights
North Delhi mayor Preeti Aggarwal says "can't say anything"
Ms Aggarwal says she has been quoted out of context
Manoj Jain, owner of firm operating at warehouse, arrested
New Delhi:
Among the string of politicians that rushed to north Delhi's Bawana where a
massive fire at a firecracker warehouse claimed 17 lives
on Saturday evening, was BJP leader and North Delhi mayor Preeti Aggarwal. Ms Aggarwal was quick to attack Chief Minister Arvind Kejriwal, questioning his absence at the site, nearly five hours after the tragedy struck. But an embarassing self-goal followed. In a video that emerged hours later and has been widely shared, Ms Aggarwal is heard whispering to one of her aides, "
iss factory ki
licensing
hamare paas hai, isliye hum kuch nahi bol sakte
(the licensing of the factory is with us, hence we can't say anything)".
The North Delhi Mayor's remark assumes significance as the police, among other aspects, is looking into whether the firecracker packaging unit had the necessary permits as part of its investigation into the cause of the fire.
As the video was retweeted by Chief Minister Arvind Kejriwal, Ms Aggarwal, 42, said that she only meant that "we shouldn't say anything about such unfortunate incidents at this time". She also demanded an apology from the Chief Minister. "Is making a fake video viral and confusing the public fair? It's condemnable and I expect Arvind Kejriwal
ji
to apologise," she said.
"Preeti Aggarwal was just asking officials whom does the factory come under. The conversation is not clear, only '
ye factory
' is clear. People are trying to make that fake video viral at a sad time just to blame the BJP," Delhi BJP chief Manoj Tiwari said.
The police arrested Manoj Jain, the owner of the firecracker storage unit on Saturday night. He claims that his company deals with packaging of low-intensity "cold firecrackers", meant to be sold during Holi. Manoj Jain had rented the factory from January 1, senior police officer Rajneesh Gupta said.
Cops are also investigating the nature of the explosives used in the said firecrackers and whether Manoj Jain had the license to operate out of the building. Police said they were also investigating if firecrackers were being manufactured at the warehouse.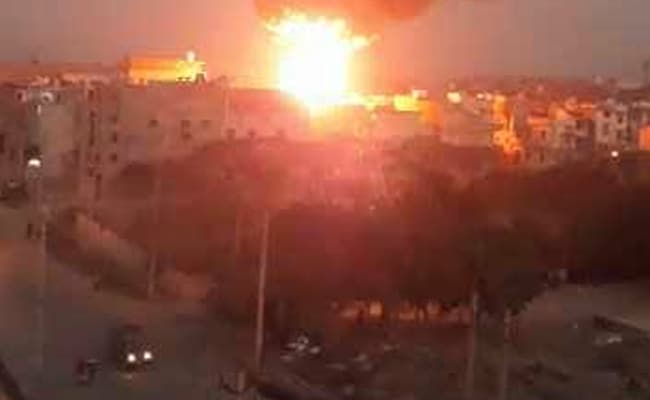 Roop Prakash, one of the survivors, told NDTV that "only packing of firecrackers used to take place, not manufacturing" at the unit that, he said, had started operations only a fortnight ago. "Chinese firecrackers used to be packed in the building," Mr Prakash said.
The police have filed cases including for culpable homicide not amounting to murder and negligence.