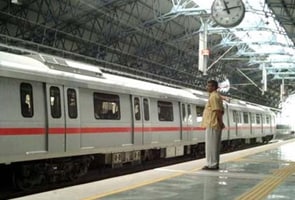 New Delhi:
The Delhi Metro Rail Corporation has said it will investigate reports that about 250 video clips of couples in intimate situations caught on CCTV cameras installed in its trains have been leaked to pornographic websites.
"The DMRC is conducting a thorough inquiry into the reports of circulation of objectionable video clips. The Delhi Metro management has taken serious cognisance of these reports and has already reported the issue to the Cyber Crime cell of the police," a senior official, Anuj Dayal, said.
The Delhi Police has registered a case under the IT Act.
It is yet to be established whether the many clips purportedly recorded on metros and posted on adult sites are indeed from the CCTV cameras, but a blame game has begun.
DMRC officials allege that personnel of the Central Industrial Security Force or CISF, which has charge of Delhi metro security, have access to the CCTV footage and could be responsible for the leak. But the CISF, which too has initiated an internal inquiry, denies that its personnel - four or five of whom man control rooms at metro stations - could be involved in the alleged leak and say the DMRC has more access to CCTV footage, which it owns.
A senior CISF official also said that some of the clips have audio on them and CCTV cameras do not record sound. Also, he has pointed out, CCTV cameras are placed at fixed angles and will not have the flexibility to focus on specific people, the way the camera seems to do in some of the clips posted on the Internet.
The police will investigate if someone could have got access to the CCTV footage in metro station control rooms and recorded off them using a mobile phone.