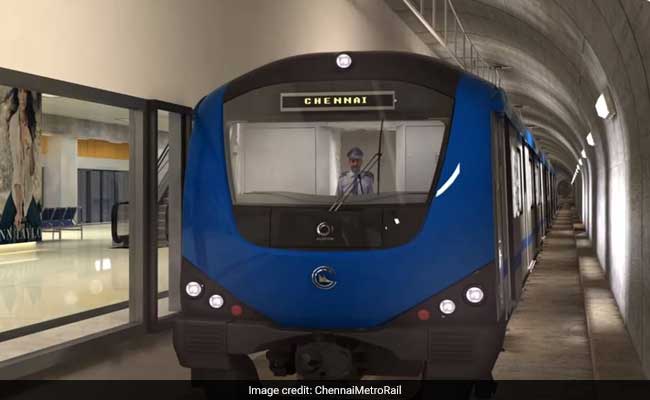 Chennai:
The long-awaited underground stretch of the Chennai Metro Rail Limited (CMRL) will be inaugurated today by Chief Minister Edappadi Palaniswami and Union Minister Venkaiah Naidu.
The 7.4-kilometre stretch will connect Tirumangalam and Nehru park along the inner periphery of North Chennai.
There are seven stations in this stretch: Thirumangalam, Anna Nagar Tower, Anna Nagar East, Shenoy Nagar, Pachaiyappa's College, Kilpauk Medical College and Nehru Park.
For the first time in Chennai this stretch would have platform screen doors.
The underground stretch is part of the Rs 14,600 crore first phase of the project, which already has three elevated stretches. The first stretch between Alandur and Koyambedu was completed in June 2015 and the second between Chennai Airport and Little Mount in September 2016. Both these stretches are overground.
The new Metro route is expected to serve more than 20,000 commuters daily, with the fares set to be capped at Rs 70.
Chennai Metro Rail Project Director Rajeev Narayan Dwivedi said that all stages of the project are scheduled to be completed in 2018.
(with inputs from IANS)