Highlights
Four major reservoirs that supply drinking water to Hyderabad run dry
Many in Hyderabad only get water in their homes on alternate days
Telangana facing a deadly heat wave and its third successive drought
Telangana:
There is a water emergency in Hyderabad, with four major reservoirs that supply drinking water to the capital city bone dry for the first time in 30 years, says Telangana's minister for municipal administration KT Rama Rao.
Amid a deadly heat wave and the state's third successive
drought
, the shortage is so severe that people in many areas of Hyderabad are now getting water in their homes only on alternate days. The situation is far worse in the villages of Telangana, where drinking water has to be fetched from long distances.
Mr Rao, who is the son of Telangana chief minister K Chandrashekhara Rao and is also his minister in charge of Hyderabad, told NDTV that with the Singur, Manjeera, Osman Sagar and Himayat Sagar reservoirs dry, there is now a gap of 47 per cent between demand for water and supply in the city, which touched a maximum temperature of 43 degree Celsius last week.
"There just isn't enough water to go around," the minister said, adding that distress sale of cattle by farmers and migration from parched villages to cities like Hyderabad, which are also running dry, are grave concerns for the government.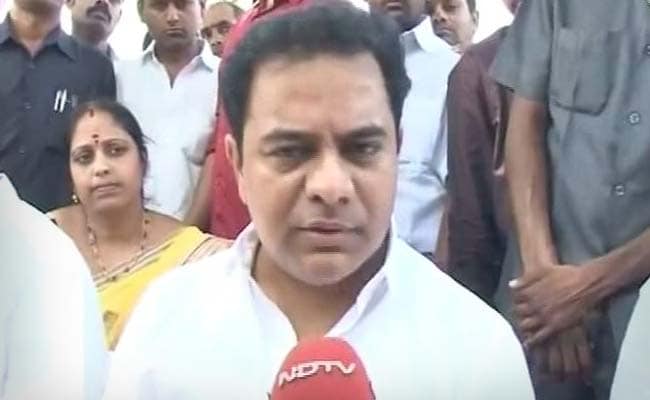 Hyderabad, Mr Rao said, needs 660 million gallons of water every day, but the administration is able to supply it with only 335 million gallons. Water is being fetched from the Godavari and Krishna rivers, almost 200 km away, the minister said, pinning his hopes on the promise of an early and strong monsoon.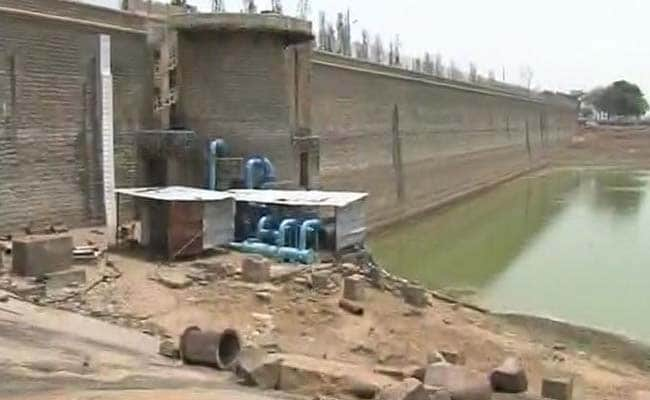 The state government's long-term plan to address a recurring
water crisis
in India's youngest state, Mr Rao said, was to clean up tanks under Mission Bhagirath, a project lauded by the Centre.
The government has sanctioned 60 crore rupees for Hyderabad under municipal corporation and 70 crore rupees for the rest of Telangana to transport water to areas where scarcity is reported.
Telangana is one of 11 states reeling under drought
, which has in its grip a staggering 33 crore people or about a fourth of India's population, the Centre has said.