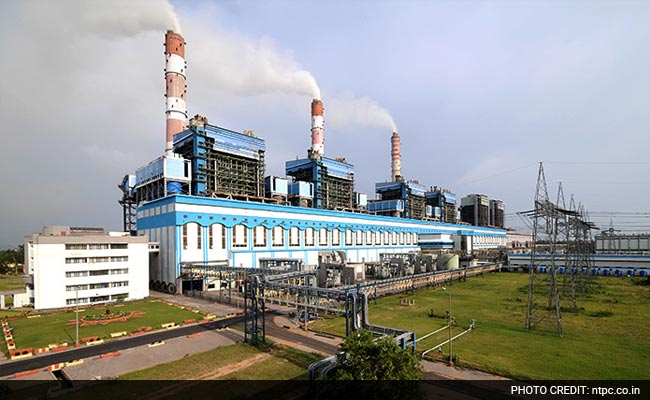 Hyderabad:
The Ministry of Environment and Forests has given 'green signal' to a power project being set up by state-owned National Thermal Power Corporation (NTPC) in Telangana while it has deferred another project of the Public Sector Undertaking (PSU) in Andhra Pradesh.
The NTPC Limited is presently operating a coal-based 2,600 MW (stage-I, II & III) thermal power station at Ramagundam in Telangana's Karimnagar district and is in the process of expanding it by addition of 2X800 MW.
"Based on the information/document provided by the project proponent and clarification provided during detailed discussions held on all issues, the committee under the ministry recommended the project for environmental clearance subject to stipulations of the following additional specific conditions," the Expert Appraisal Committee (EAC) said in case of Telangana plant.
A senior official of NTPC had earlier said the expansion is part of the 4,000 MW power plant proposed to be set up in Telangana. A 1,600 MW power plant will be set up at the existing location in Ramagundam, while the power producer has sought land from the Telangana government for the rest of the capacity.
"The cost of the expansion project is about Rs 9,954.20 crore, which includes about Rs 834.81 crore for environmental protection measures," the EAC said in the minutes of the meeting.
The EAC further said the coal requirement will be eight million tonnes per annum and has been allotted from Mandakini-B Coal Mine block in Odisha.
In case of Andhra Pradesh project, the EAC advised environmental consultants, including IIT Roorkee, to guide NTPC properly as it was observed that the Environmental Impact Assessment was not complete in its entirety.
The PSU is in the process of establishing 4X1000 MW imported coal-based thermal power plant in 1,200 acres land allocated by Andhra Pradesh government in Atchutapuram and Rambilli mandals of Visakhapatnam district with an investment outlay of Rs 20,000 crore.
"In view of the above, the proposal was deferred. The committee also advised the PP (Project Proponent) that the above lacunae should not be repeated and proposal should never be submitted prematurely," the EAC said.
The company had earlier said it is the first time that NTPC is executing 1,000 MW coal-based units in the country with 'supercritical technology', thereby the efficiency will be at the maximum and the emissions reduced drastically.
The power plant requires 13.7 million tons per annum to achieve 90 per cent plant load factor, NTPC had said.