Highlights
Jayalalithaa in ICU after cardiac arrest on Sunday evening
Tamil Nadu Chief Minister on heart, lung support system
Crowd of supporters, police outside Apollo hospital
Chennai:
J Jayalalithaa's supporters, who had broken into violence Chennai's Apollo Hospital on Monday evening, calmed down as the hospital said in a statement that the Tamil Nadu chief minister continues to be on life support and is being
continuously monitored by their doctors
who have been joined by experts from Delhi's All India Institute of Medical Sciences or AIIMS.
The hospital said reports to the contrary on some TV channels were "baseless and false."
At the
office of her AIADMK
, a loud cheer went up as a party flag that was being flown at half mast, was raised again. All the party's lawmakers and ministers held a meeting there this evening.
Less than hour before, hundreds of supporters, wailing and grieving, threw stones at the police and broke down barricades trying to enter the hospital, where the chief minister is in the Intensive Care Unit after she had a cardiac arrest last evening.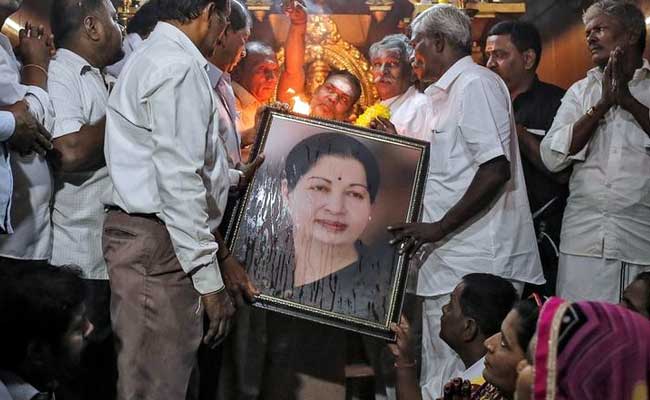 "The situation is extremely grave, but I can confirm that everything possible is being done to give her the best chance of surviving this shocking event," said British specialist Dr Richard Beale about Ms Jayalalithaa's this afternoon.
Dr Beale, who has been assisting doctors at Apollo Hospital in treating Ms Jayalalithaa since she was admitted in September,
also said in his statement
that "unfortunately, and in spite of the progress she had made, her underlying health conditions inevitably meant that the risk of further problems always remained."
Sangita Reddy of Apollo hospital tweeted that, "Despite our best efforts, our beloved CM remains in a grave situation," and in a statement the hospital said that Ms Jayalalithaa continues to be on an extracorporeal membrane heart assist device or ECMO, a life support system that aids heart and lung functioning, and other life support and is being monitored and treated by experts.
The hospital denied a statement by the chief minister's party earlier today that she had a heart surgery this morning.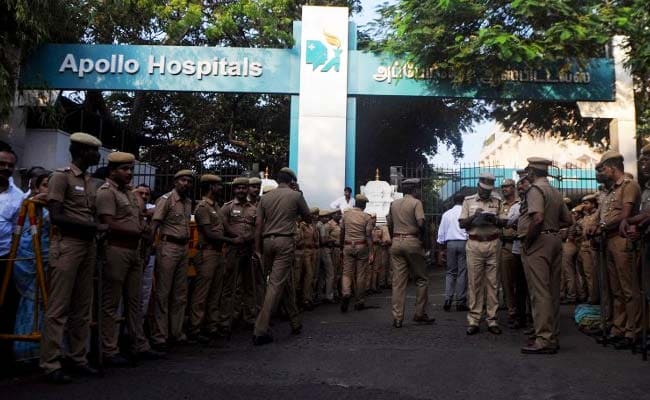 The crowds outside the hospital swelled after the latest statements from doctors. They had been assured by the AIADMK in the morning that the chief minister was better. "There was an angio procedure this morning. Doctors say don't worry, Amma will be fine," AIADMK spokesperson CR Saraswathi had said, adding, "we are telling cadres don't worry. God is with Amma, she will come back. Definitely she will be ok."
Ms Jayalalithaa was admitted at the Apollo hospital on September 22 and has been there since. Initially her party said she had dehydration and fever, but doctors later said she had an acute lung infection and was on respiratory support.
For several weeks, the hospital had reported much improvement in Ms Jayalalithaa's health and said she could decide when to be discharged. Her party said she was directing important decisions and had begun speaking.
On Saturday, the AIADMK had said Ms Jayalalithaa had been declared fully recovered by a team of doctors from AIIMS and would decide when to return home.