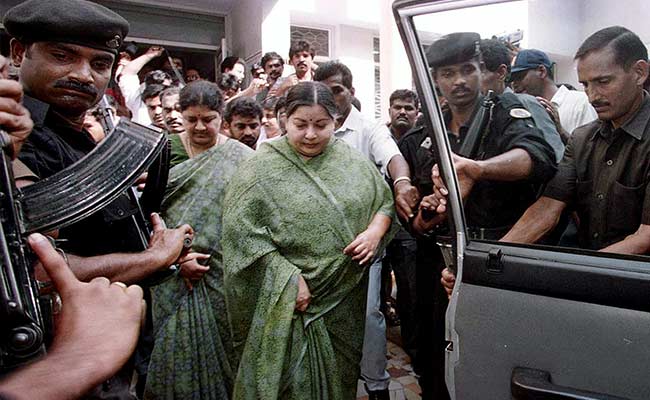 Highlights
O Panneerselvam has twice stood in for her as Tamil Nadu Chief Minister.
Sasikala Natarajan's nephew is Ms Jayalalithaa's adopted foster son.
Sheela Balakrishnan is a former Chief Secretary of Tamil Nadu.
Chennai:
With
Chief Minister J Jayalalithaa's condition still critical
, lawmakers from her party, the AIADMK, met this evening, though sources stress they are not ready to discuss even a temporary stand-in for the leader, leave alone a successor.
The lawmakers met informally earlier today in the basement of Chennai's Apollo Hospital, where the Chief Minister is in the Intensive Care Unit with machines taking over basic heart and lung functions.
Through her three-month hospitalisation, the 68-year-old Chief Minister, admitted originally with fever and dehydration, has fought what turned into a debilitating and lengthy pulmonary infection, treated in part by visiting
specialists from London and Delhi's AIIMS hospital
.
The AIADMK has consistently asserted that briefings for her in hospital were regular, and that from her hospital bed, she guided key decisions including how to handle a simmering water dispute with neighbouring Karnataka.
But sources also ceded in private that there were three power centres that emerged while Ms Jayalalithaa was unwell. First, O Panneerselvam, who has twice stood in for her as Chief Minister in the past including in 2014 when she was arrested on charges of corruption before being acquitted. During her hospital stay, he was assigned the eight departments which report directly to Ms Jayalalithaa. A committed loyalist, he has wept copiously on occasions that denoted him the substitute for his boss.
Next, Sasikala Natarajan, who is Ms Jayalalithaa's close companion and lives with her, and was tried with the politician for corruption. Ms Natarajan's nephew, adopted by the Chief Minister as a foster son, was married in 1995 in the biggest and fattest of weddings with retinues of chefs, elephants and drum-beaters catering to an audience of thousands. In hospital, Ms Natarajan has remained by the Chief Minister's side as the main care-giver.
Finally, there's Sheela Balakrishnan, a former chief secretary and adviser to the chief minister, who has a large say in the running of the government and has been ensuring along with the state's top officials that the administration runs smoothly while Ms Jayalalithaa has been in hospital.
The Chief Minister's supporters point out that just days ago, doctors confirmed that she was able to sit up and speak. This time too, they say, their leader will recover quickly enough to remain in charge of her party and the state.