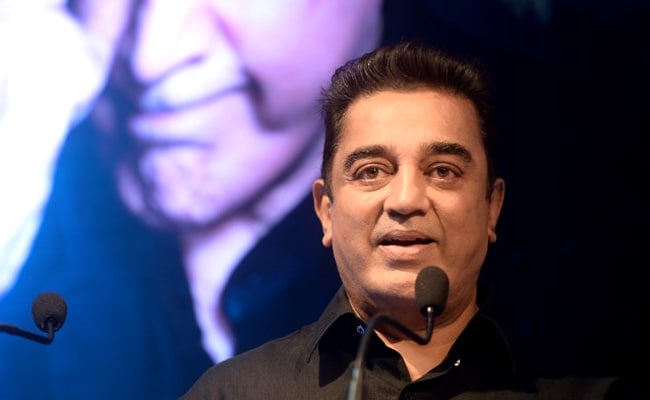 Highlights
Actor Kamal Haasan has said he will enter politics soon
Starts meetings in Chennai with members of fan clubs
Seeks their feedback on political strategy
Chennai:
Superstar Kamal Haasan is getting some feedback from his fans on his latest role - as a politician. The 62-year-old actor is meeting with fans at his office in Chennai today to discuss his strategy on the new outfit he plans to launch. The date still remains to be decided, but
Mr Haasan has said he will recruit "young and fresh faces"
and lean heavily on crowd-sourced funds.
A member of his PR team who asked not to be named said "It's a personal, candid meeting by Kamal Sir with his fans to understand their views. It would go on for a few days. He doesn't want any media."
Plans were also developed for his 63rd birthday on November 7. "We discussed welfare activities that we have planned for his birthday across Tamil Nadu," Thangavelu, treasurer of the All India Kamal Haasan Fans Welfare Association, told the media in Chennai. He did not deny the possibility of the actor launching his political showtime on his birthday, stating, "He has already made it loud and clear that he will take the political plunge. As his welfare association, we are ready to support him in his journey."
Top Tamil stars command a fan following that is unmatched in other parts of the country.
Rajinikanth, a blockbuster machine
, meets regularly with members of his fan clubs. In an address to one of them in June, he broadly hinted at getting into politics, urging them to "get ready to fight the war" against what he described as a corrupt and broken democratic system.
In this way, Mr Haasan and he, who co-starred in several movies in their early careers, continue to explore new ground together - but separately.
Mr Haasan told NDTV in a recent interview that comparisons of their political plans are "vulgar".
Suggesting there is plenty of room to accommodate them both, he said that as a "good friend", he phoned Rajinikanth to inform him that he was finally ready to enter electoral politics.
Years ago, Mr Haasan converted his fan clubs into "welfare clubs" which organize regular blood donation drives and other public service activities. He has made several
recent attacks on the ruling AIADMK in Tamil Nadu
and organized a high-profile lunch
consult with Delhi Chief Minister Arvind Kejriwal late last month
where views were exchanged on how to launch a political start-up.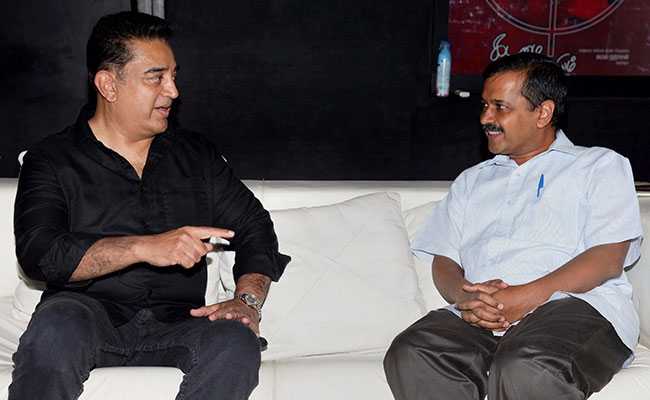 Sources say that Rajinikanth, who has been far more circumspect about his political future, will also meet his fans soon to leverage their support.