Highlights
Kamal Haasan met Kerala Chief Minister Pinarayi Vijayan recently
He attended a grand event organised by DMK last month
Arvind Kejriwal is accompanied by four other AAP leaders
Chennai:
Arvind Kejriwal became the new addition to Kamal Haasan's "political tourism" sked as he flew down to Chennai today for a political chat with a side of curd rice. "Kamal Haasan should join politics," said the Delhi Chief Minister after the lunch meeting. The superstar, who recently confirmed that he just might, said that they would jointly fight corruption and communalism.
"When the country is facing corruption and communalism, all like-minded people should come together," said Kamal Hasan, saying that the lunch meeting was important for his "learning curve".
The Aam Aadmi Party (AAP) chief was received by Kamal Haasan's younger daughter Akshara at the airport and taken to Kamal Haasan's office.
Mr Kejriwal, calling himself a "great fan", said his meeting with the actor was important when the "country is facing strong forces of corruption and communalism".
Kamal Haasan, he remarked, was among the "very few who have the courage to stick their neck out" against communal forces.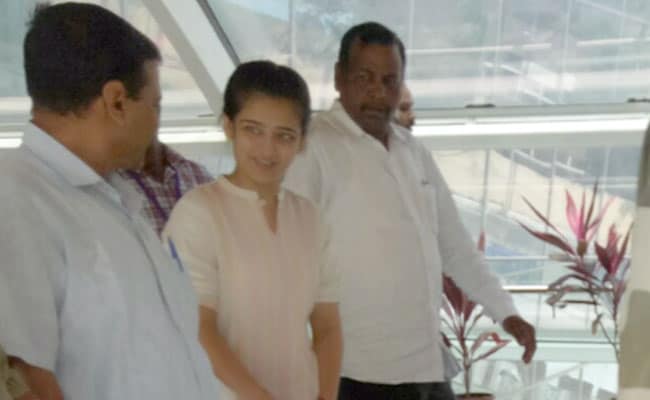 The Chief Minister's flying visit to Chennai tailgates his nine-day meditation break in Maharashtra.
Kamal Haasan had last met the AAP chief in 2015 to discuss a film shoot in Delhi and the two, sources say, have been in touch and share a "mutual respect".
This is the second Chief Minister that the 62-year-old actor is meeting after Kerala's Pinarayi Vijayan. At a meet organized by The Hindu Tamil last week, the actor had said: "Yes I met Pinarayi and I may meet a few other Chief Ministers. This is political tourism."
Kamal Haasan, currently the host of the Tamil version of Bigg Boss, has made it increasingly clear in recent months that his political plunge is on the cards, unlike the more ambiguous will-he-won't-he statements of the other south superstar, Rajinikanth.
To a question on his political plunge, Kamal Haasan last week told The Quint: "Yes, I am thinking on those lines, not out of choice but compulsion. Which existent political party can provide me with a platform or an ideology that will match my reformatory goals in politics?"
AAP leaders have refused to comment on speculation that Kamal Haasan's meeting with Mr Kejriwal indicates a starry acquisition for the party in the south.
"There is a political void in Tamil Nadu's Game of Thrones," commented an AAP leader.