Chennai:
Highlights
Superstar Kamal Haasan refuses to commit to start date for politics
Admire a lot about AAP, but no tie-up: Kamal Haasan
Vulgar to compare political debut for Rajinikanth and me: Haasan
Superstar Kamal Haasan, who has made it clear that he will enter politics, says he's not about to be rushed into a start date for his new day job. "There's lots of work to be done. A roadmap is not easy for a rookie like me, I am unwilling to commit to any date," he said.
After months of regularly criticising the Tamil Nadu government for endemic corruption and unflagging self-interest, Mr Haasan said last week that he will put his money where his mouth is and launch his own political party. Last week, he told
India Today
that he is ready to take on the responsibility of serving as Chief Minister of the state where he has starred in more than 200 films in a career that has lasted over five decades. On Monday, however, he said "It is juvenile to talk of an end-game. One cannot say it will be a silver jubilee even before the film is made''.
On Thursday,
Mr Haasan, who is 62, invited Delhi Chief Minister Arvind Kejriwal to lunch in Chennai
. The meeting was enveloped by speculation about a possible collaboration between Mr Haasan and Mr Kejriwal, whose Aam Aadmi Party that insta-clicked with voters upon its launch in 2012. "I will take lessons from Aam Aadmi Party but there is no partnership," Mr Haasan said on Monday. He said his agenda is to recruit "young faces, fresh faces, qualified people" and declared "my money will come from the people"- both tenets that the Aam Aadmi Party holds intrinsic to its values.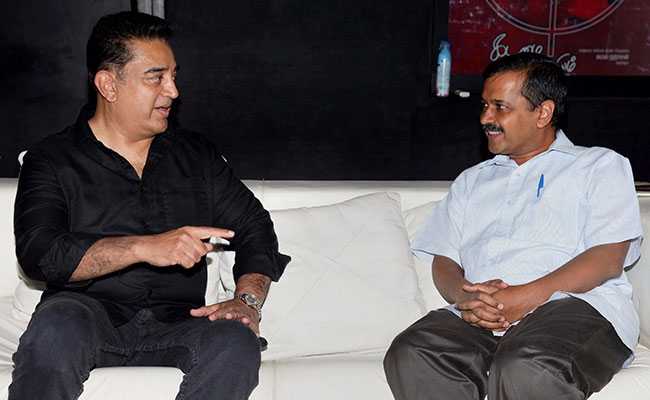 Mr Haasan's political trajectory appears to have picked up pace over that of Rajinikanth, the actor adored by lakhs, who has admitted to being in talks with different parties. On Friday, Rajinikanth called for his fans to support Prime Minister Narendra Modi's Clean India or Swacch Bharat Mission, provoking the premise that he is leaning towards the BJP.
"Rajini is on another path," Mr Haasan said, "We have set our own path. To use that comparison is vulgar, to make it a Kamal versus Rajini battle is vulgar. I just informed him about joining politics as a friend - like we always do."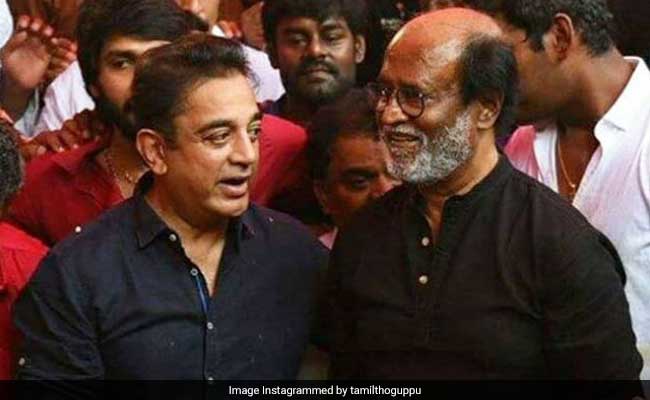 The two top stars have known each other for over four decades and acted in several films together in their early days.
In August, Mr Haasan and Rajinikanth both attended a large public function organized by the DMK, which is Tamil Nadu's main opposition party. Rajinikanth was seated in the audience, Mr Haasan on stage with party leaders. The proximity was purely circumstantial, Mr Haasan stressed on Monday. "There will be contagion and I don't want that,'' he said, emphatically denying that he will have some of an understanding with the party led by M Karunanidhi.