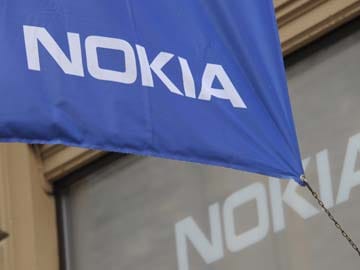 Chennai:
Inside a dilapidated house at Chindadripet in Chennai, Balasubramani and his mother are worried about his job. Around 38,000 workers like him may lose their jobs if a solution is not found before Thursday in the tax evasion crisis the company is facing.
Bala's father passed away recently. His Rs 10,000 salary supported his ageing mother and kept the home fires burning. "I want to get him married before I die. If his job is uncertain, who would give him a girl?" his teary-eyed mother says.
Her son, in his late-20s, says, "The government should do something about this. It's about the lives of thirty eight thousand people."
Trouble began when the Income Tax Department slapped a fine of over Rs 21,000 crore on Nokia earlier this year for tax evasion. The cellphone giant's assets were also frozen. The matter is still being fought in courts.
Meanwhile, the Finnish company was sold to Microsoft. Now, Nokia says the Chennai plant should be excluded from the sale if the freeze is not lifted before December 12. That could jeopardise jobs of its 8,000 employees.
Like Saravanan, an operator who, in his seventh year with Nokia, fears the plant would then be turned into a contract manufacturing facility. "Look at our problems. Many have taken marriage and housing loans only because of the brand name, Nokia," he says.
Nokia is willing to pay around Rs 3000 crore. But Income Tax authorities claim the due is ten times the offer, citing penalty and other losses. The case would be heard today.
In a statement, Nokia has reiterated that the company "operates with transparency in business transactions and is committed to finding a solution in accordance with all applicable laws."