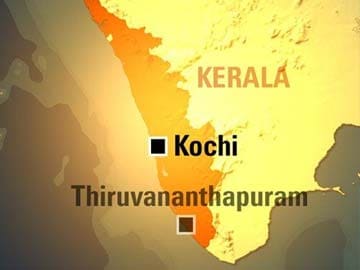 Kochi:
A medical township comprising nine super-speciality hospitals - offering the latest state-of-the-art technology to treat a host of diseases including cancer - is coming up in Kochi with an eye to promote Kerala as a top medical health tourism destination.
Aster Medcity, which is being built on what was a huge garbage dumpyard, is to start functioning by March 2014. D.M. Healthcare, a big name in healthcare in Gulf countries, is building the complex on 38 acres of land at Cheranallur in Kochi.
Phase I of the complex, being built at a cost of $150 million, would have on offer 540 beds across the nine hospitals, Harish Pillai, chief executive officer Aster Medcity, told IANS.
The Aster Medcity plans to add another 500 beds later in Phase II. The township will have residential quarters, hotels, a convention centre, cafetarias, guest rooms and later also a home for the elderly, said Pillai.
"We are aiming to attract foreign health tourists to Aster Medcity. We have the latest facilities, including minimally invasive treatment and diagnostic techniques for the diagnosis and treatment of various cancers and heart diseases," Pillai told IANS.
India gets 150,000 medical tourists every year, and it is expected to grow by 15 percent annually, he said.
Among the latest technology that Aster will boast of is the 'True Beam' that provides radiation treatment in a shorter time and minus most of the usual side-effects of current treatment, said Pillai. The 'True Beam' technology is a radio-surgery treatment in which high-energy X-rays are used to destroy tumours.
"Conventional therapy takes a very long time, but this system delivers concentrated radiation with pinpoint accuracy on the tumour," Pillai said.
"As it is a concentrated high-dose treatment, the process is over in a few minutes for patients," he added.
An added advantage of the new system is that it uses 25 percent lower X-ray dosage compared to conventional ones. This reduces greatly the radiation exposure for patients.
"The conventional radiation therapies are accompanied by various side-effects, but with True Beam the impact of radiation is greatly minimized and it also doesn't impact the normal tissues," Pillai said.
The medcity will also have cardiac cath labs or catheterization laboratories - diagnostic imaging equipment used to visualise the arteries of the heart to detect any abnormalities. The cath labs will have an added advanced technology , called 'clarity', to reduce the radiation levels for patients, doctors and lab technicians, said Pillai.
This has been introduced keeping safety and efficiency as the hospital's top priority, he said.
"You would be surprised to know that so far there has been no study of how many cardiologists in the country acquire cancer due to long exposure to radiation. So this is the reason the cardiac cath labs with option of 'clarity' are being introduced," Pillai said.
The 'clarity' cardiac cath lab reduces radiation exposure by almost 73 percent.
"This is the newest technology that is being introduced in India for the first time," he said.
Another new technology being introduced is the hybrid byplane cath lab that can convert the imaging and diagnostic device into an operation theatre for any emergency surgery.
"Besides cardio, this technology would be used in interventional neuro-radiology cases. We will be bringing experts trained overseas for using this technology," Pillai said.
The medical township also has a large artificial lake in the complex, which adds to the pleasing environment of the township.