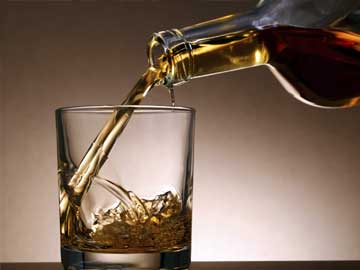 Chennai:
A city consumer forum has ordered United Spirits Ltd (USL) to pay Rs 55,000 as compensation to a man who found a dead insect in a bottle of brandy he bought two years ago.
G Ramesh had moved the District Consumer Redressal Forum, Chennai North, alleging that he found the insect in the bottle, which he had purchased from a state-run outlet.
The salesman at the outlet refused to provide a bill next day when Ramesh took up the matter with him, following which he filed a police complaint.
He later issued a legal notice to United Spirits Limited (USL), the manufacturer but since there was no relief, he moved the consumer forum.
While USL sought dismissal of the complaint citing 'non-joinder of required parties', it also held its products were manufactured under rigorous scrutiny and put to stringent quality tests and that "it was impossible that a genuine product could contain a foreign material that too in the form of a decomposed insect."
It also challenged the complainant's claim of health issues since he had not consumed the brandy.
The consumer forum headed by president V Gopal said it was not clear how an insect could have got inside a sealed bottle.
It also said any person, who could have consumed the liquor, would have suffered health hazards.