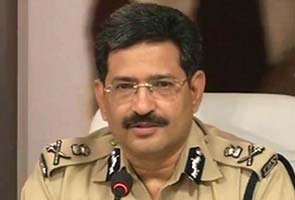 Hyderabad:
Hyderabad police chief Anurag Sharma today addressed the media about the investigation into the Dilsukhnagar blasts. Highlights from his address:
We have formed six specialised teams to investigate the blasts.We have already started collecting evidence and examining witnesses.
We are starting an awareness campaign so that such incidents can be prevented.
Surveillance of crowded areas, like cinema halls and malls, has been increased.
I have asked the chief minister for a reward of Rs 10 lakh to anyone who gives information leading to solving this case.
We will catch the culprits and bring them to book.
CCTV cameras put mainly for traffic management. The cameras at Dilsukhnagar were working . We have the CCTV footage.

It is incorrect to say that the CCTV camera wires had been cut.

No intelligence warning was taken lightly.
The alert received on February 15 said Hyderabad and three other cities could be targeted. We took all precautionary measures and deployed our force in full strength.
On November 15 last year, our intelligence team went to delhi to interrogate the Indian Mujahideen operative. The module had recceed Dilsukhnagar, Tankbund and Begum Bazaar. Most members of the module were arrested.

In November last year, we were on maximum alert because of the incidents in the Old City.
We have been regularly conducting checks of vehicles since November last year. Recces and mock drills are being conducted since November.
City has 16 bomb disposal squads; they are constantly deployed in areas.
No amount of explanation will do, but I want to assure you that we did our best.

No arrests have been made in the case yet.
For the last two days, material objects, CCTV footage and other evidence is being gathered. We cannot jump to conclusions without completing this process.
Ammonium nitrate was the explosive used. The IEDs had timers, which is why the bombs were timed so precisely.
Specifics of the investigation cannot be discussed.