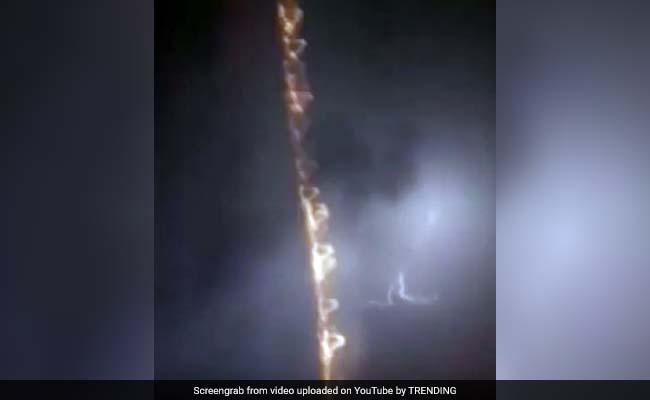 On Saturday, several parts in South West England witnessed violent storms. Plymouth
student
Alex Sawyer thought the wild weather would make for a good Snapchat video. The clip turned out to be more than just good.
Alex and his friends were outside filming the storm when lightning struck just metres from them. He described his close call as "fire raining down from the sky".
"My housemates and I were all watching the lightning and I thought, 'This will make a great Snapchat'. The next thing I know there's fire raining down from the sky. Torrential rain. We were right in the middle of it," Alex told
Plymouth Herald
.
Alex and his pals escaped without any injuries.
The lightning bolt hit a nearby building. Firefighters were called in after damage was reported to many properties in the area.
Locals posted several videos on social media as thunderstorms battered several parts of South West England.
Phenomenal light show in #Plymouth sky tonight! What a treat! Still flashing away but no thunder! #lightning#storm#beautiful#Devonpic.twitter.com/gDkcV5EjWS

— LOVE KAYAKING (@Kayaks4Hire) May 27, 2017
A gif of the lightning overnight #dorset#lightninghttps://t.co/Toa1zxCUZq via @GIPHYpic.twitter.com/6gbIzOOk2E

— Mark in Dorset (@dorsetmark) May 27, 2017
The Met Office has
predicted
more torrential rain and icy hail ahead.Click for more
trending news