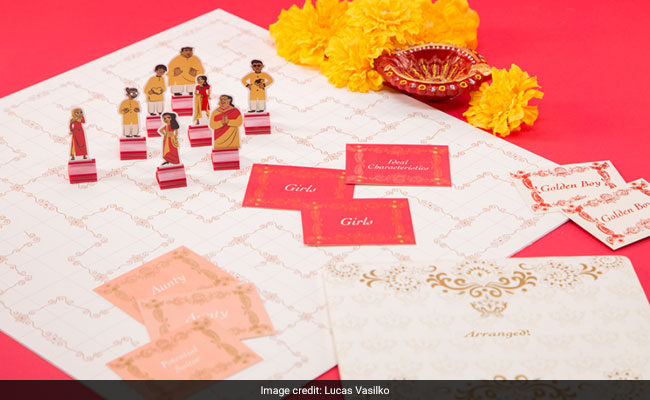 New Delhi:
"I've officially become the least eligible lady in town because I've spoken up about such a controversial topic. I am now too outspoken and strong-minded to be the perfect bride or
bahu
(daughter-in-law)," 24-year-old Nashra Balagamwala tells NDTV.
The games designer recently created
Arranged! -
a board game that involves a
rishta aunty
, or matchmaker, trying to marry you off to "any and every boy she can find" while you, as the player, try to steer clear of her nosy ways and an arranged marriage. You can do so by talking about having a career, gaining weight or hanging out at a mall with boys and other
besharam
(shameless) behaviour. Ms Balagamwala tells NDTV she hopes the lighthearted game sparks a much-needed discussion around arranged marriages in her native Pakistan as well as South Asia.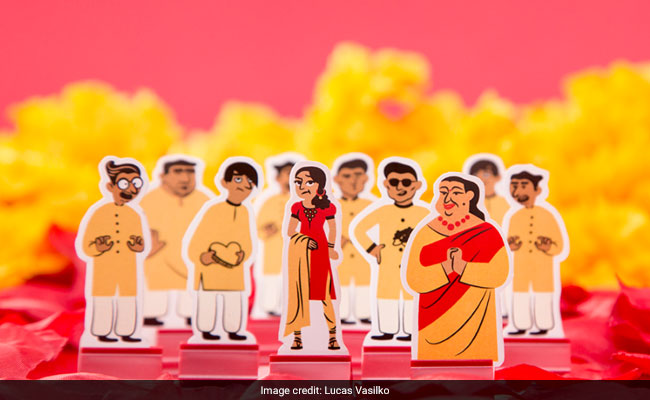 The premise of
Arranged!
is simple: Avoid an arranged marriage if you're one of the three female protagonists or get the eligible bachelorettes hitched ASAP if you're the
rishta
aunty.
Aunty
ji
moves closer to the women as she learns about their ability to make round
rotis
, the amount of dowry they'll bring and whether or not they have "child bearing hips."
The women, meanwhile, do their best to avoid both her and arranged marriage.
Of course, there's a Bollywood-style
kahani mein
twist: a Golden Boy. The dynamic of the game changes once that card is picked and the new goal is to marry the dreamy Mr Right.
The winner of the game marries Mr Right (for love!) and the rest are hitched off to what Ms Balagamwala jokingly calls "mama's boys and womanisers who believe that they're God's gift to humanity."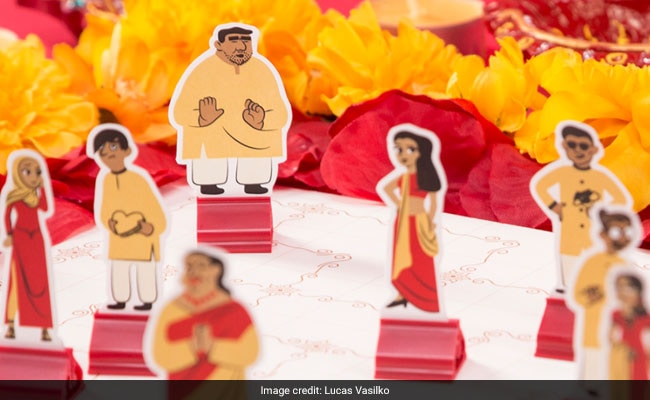 "I had been facing increasing pressure from my family to meet a guy... Instead of worrying about those
rishtas
, I focused my energy into creating a game about the subject," Ms Balagamwala says, explaining the inspiration behind the game.
"I took examples from the numerous things I've done to get out of an arranged marriage myself, such as talking about pursuing a career, wearing fake engagement rings, having male friends or getting a tan and turned it into a lighthearted game," she adds.
Ms Balagamwala, who returned to Pakistan from the United States after her H1B work visa expired, has been
crowdfunding
money to produce and ship the first round of the game. She says she plans to donate a part of the proceeds to charity.
"I think the underlying problem when it comes to arranged marriages is the lack of education, and therefore I have decided to donate a percentage of the profits towards children's education in Pakistan," she says.
Ms Balagamwala hopes the game lets women who feel pressured to say "Yes" to an arranged marriage know that they're not alone in their struggles. "I hope it gives them the courage to pursue whatever they want, be it an education, a career or a love marriage," she says.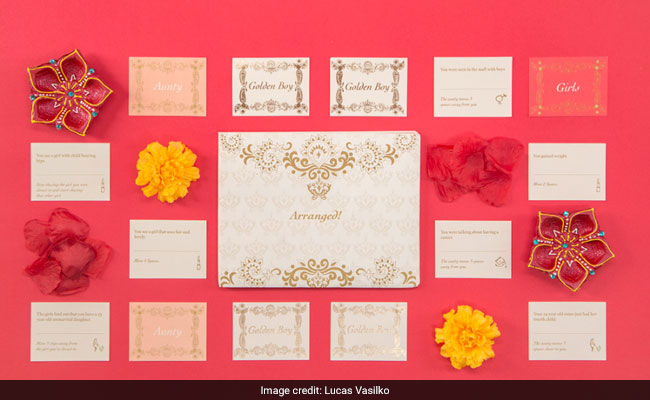 The graduate of Rhode Island School of Design says response to the game has been "unbelievably overwhelming."
"I've had several Pakistani and Indian girls reach out to thank me for finally speaking up about something so important, and have talked to me about their own arranged marriages and family pressures," she says. "I've also dealt with a lot of criticism. Many Pakistanis...have made it clear to me that I'm a disgrace because I'm bad-mouthing the society."
An unfortunate consequence of going viral? "I've also received over 500 Facebook friend requests...and uncalled for messages like "pretty girl" or "wanna fraandship?" ever since an article about the game was released on the front page of an Indian newspaper."
"As for the aunties, they haven't stopped whispering remarks and rolling their eyes at me," laughs Ms Balagamwala. "I couldn't care less though."Click for more
trending news