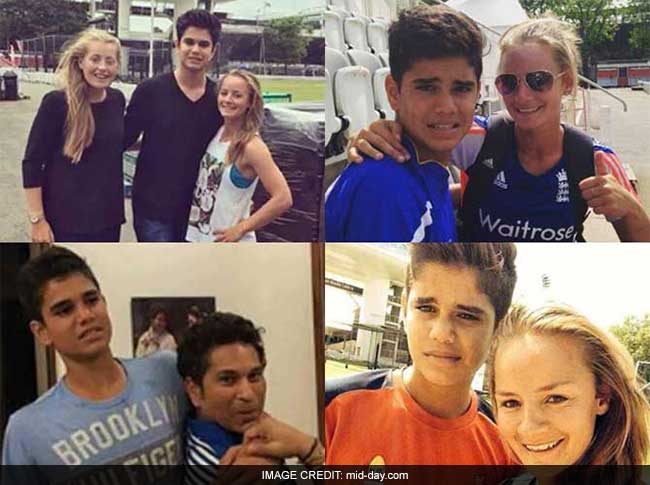 Once upon a time in Bollywood, siblings, especially twins, would keep getting lost and separated in the Kumbh Mela. Well, according to the Internet, that seems to have been the case with cricket legend Sachin Tendulkar's son Arjun and Canadian singer and pop icon Justin Bieber.
It was 17th birthday of the u-19 all-rounder on September 24th and a Facebook page called 'Circle of Cricket India' posted a candid picture of the Jr Tendulkar with his dad. Now, instead of wishing the birthday boy, every one noticed how Arjun bears an uncanny resemblance to Bieber.
The idea has since gone viral on social media with users posting photos of Arjun Tendulkar and commenting on the striking resemblance to the 'Sorry' hitmaker.
Well, while some called the two -- Arjun and Justin -- twins, others, commenting on the uncanny resemblance, decided the Sachin's son was 'Indian Justin Bieber'.
HERE'S WHAT THE TWITTERATI ARE SAYING:
Arjun Tendulkar looks like Justin Bieber !! #ThankYouSachin

- Rahul Patel (@DGodRahul) November 17, 2013
Arjun Tendulkar looks like Justin Bieber..... pic.twitter.com/EJuBvQPr0R

- Fahim Farooq (@fahim_parekh) September 24, 2016
Arjun tendulkar - justin bieber #sameguypic.twitter.com/yb6ox6pXCr

- (@Mayavi_) June 20, 2016
Arjun tendulkar looks like Justin beiber. Or is it just me pic.twitter.com/6Xf93ezKV6

- Pawan SinghA (@urbanpendu00) March 29, 2016
Arjun tendulkar , son of sachin tendulkar hai ya Justin Beiber @Sadafawanvk@psspankpic.twitter.com/NtLjNN5D0J

- Sayak Rhett (@SayakTweeting) April 19, 2016
Doesnt arjun tendulkar look like justin beiber? The resemblance is like uncanny!

- Arun Ashokkumar (@Bombay_Buoy) May 31, 2016
Is it just me or does Arjun Tendulkar have a stunning resemblance to Justin Beiber? https://t.co/48fU40WGUk

- Arun Srinivasan (@quarterkuska) September 17, 2015
AND HERE'S REACTIONS FROM FACEBOOK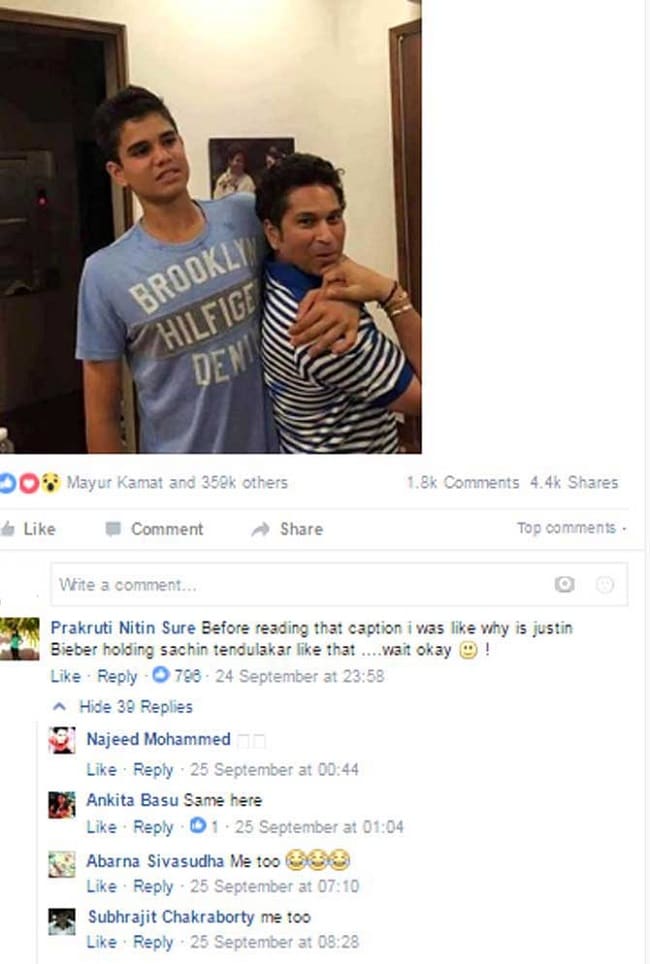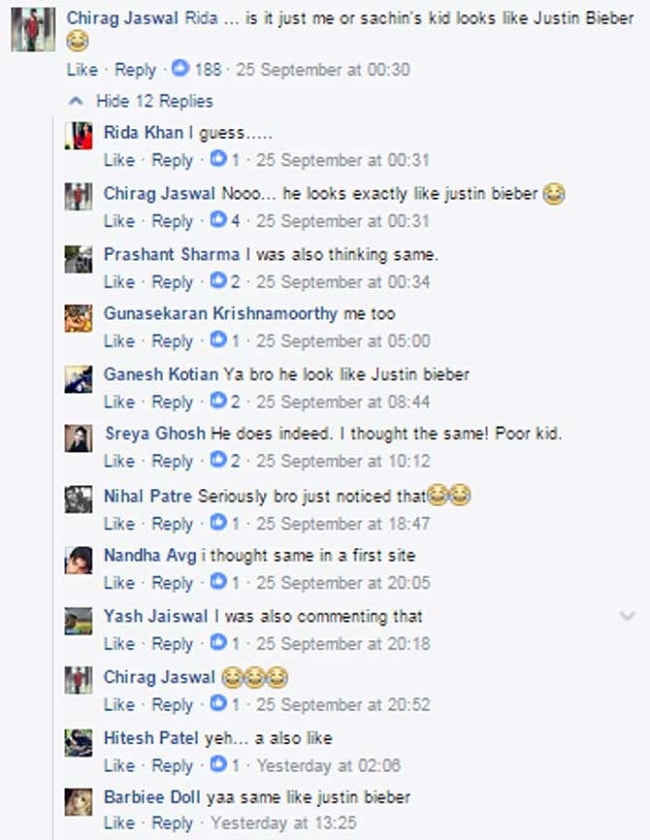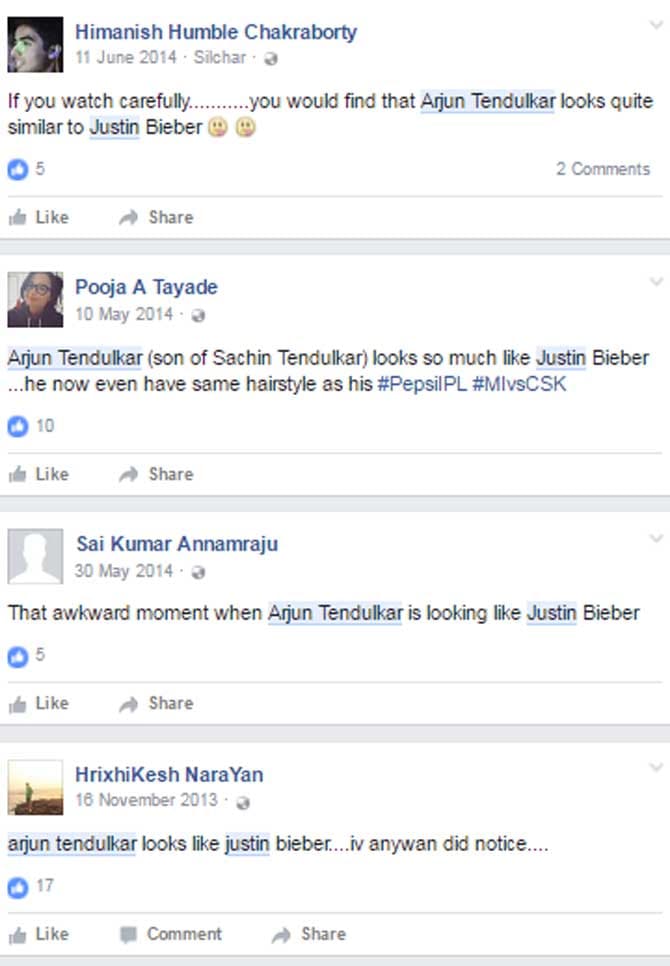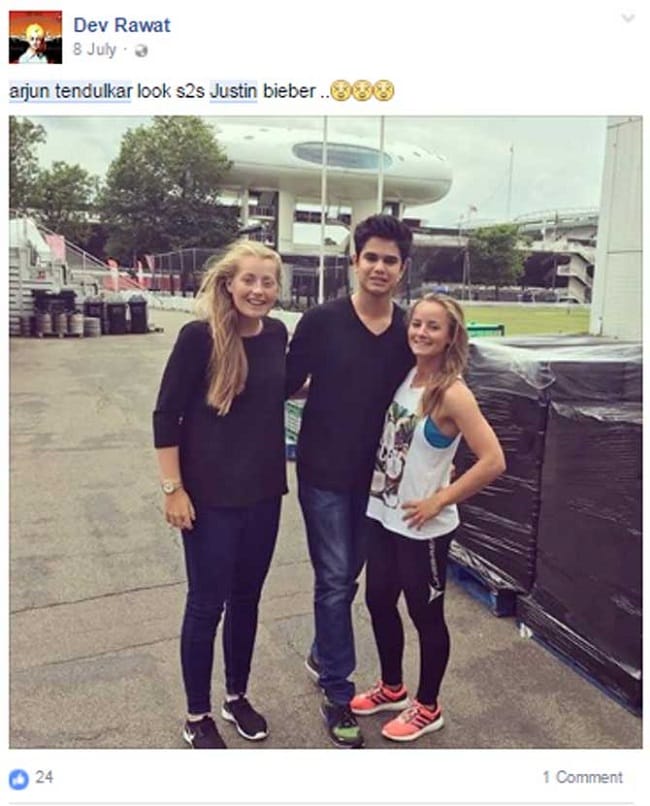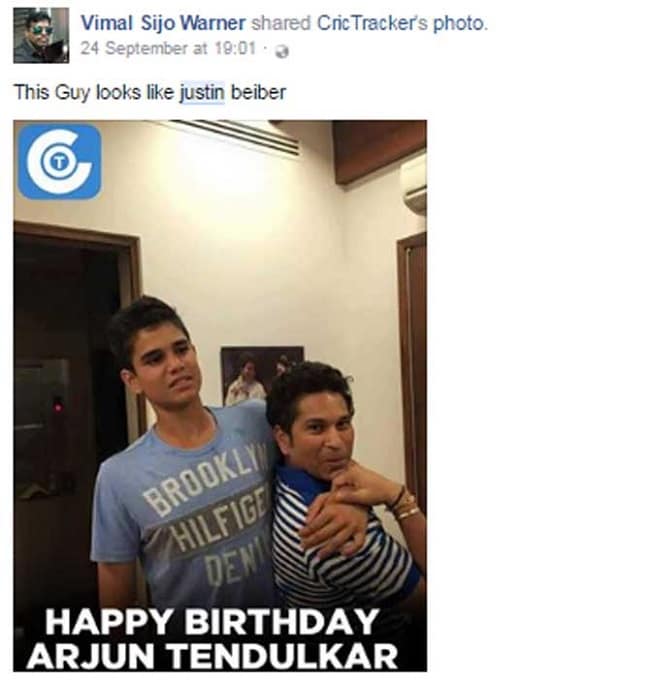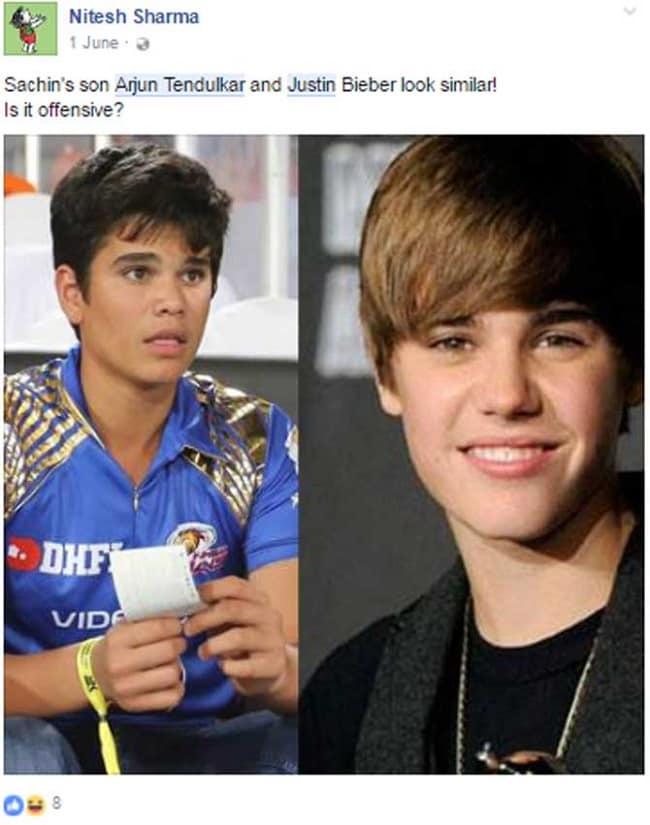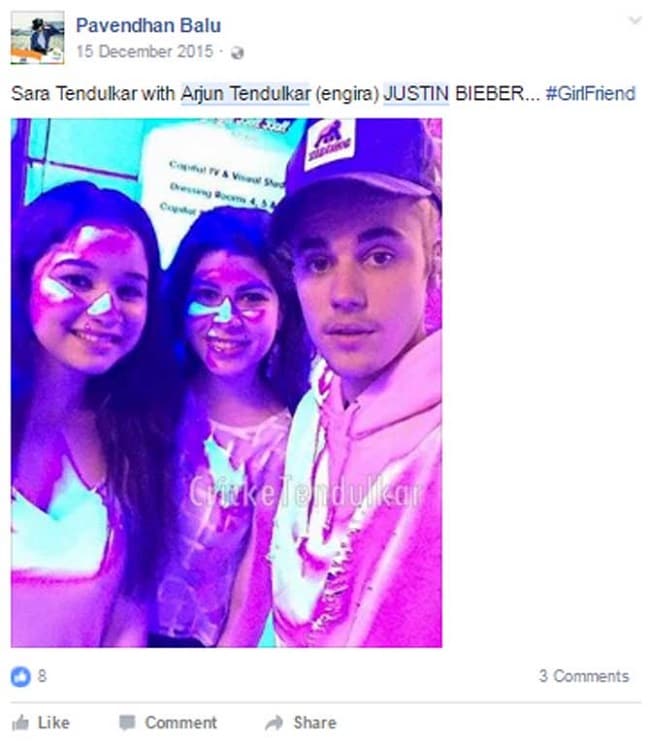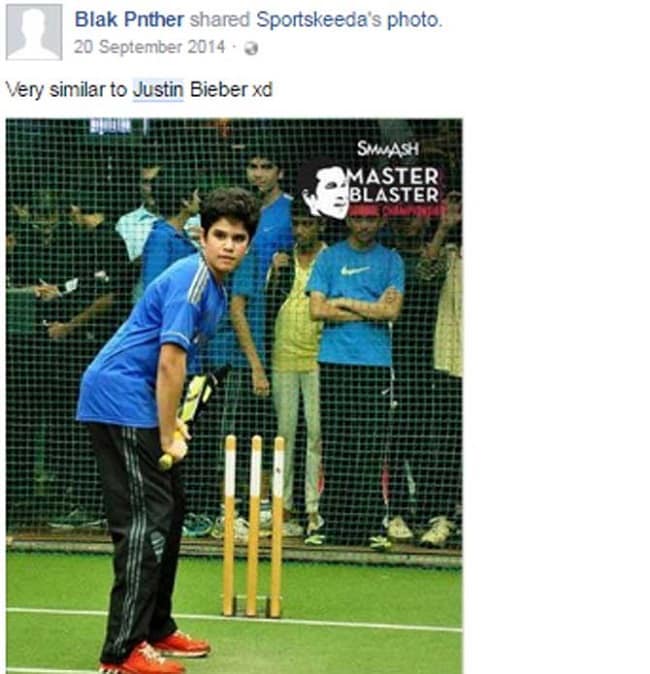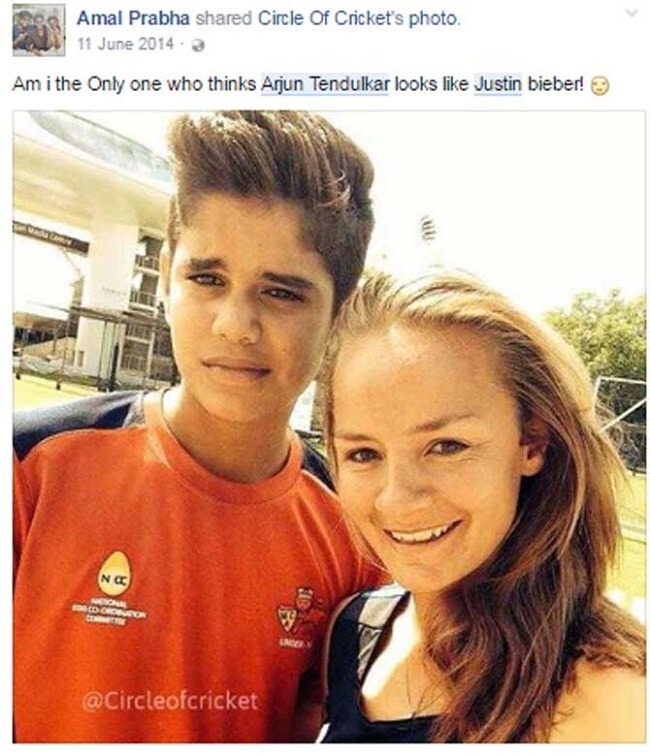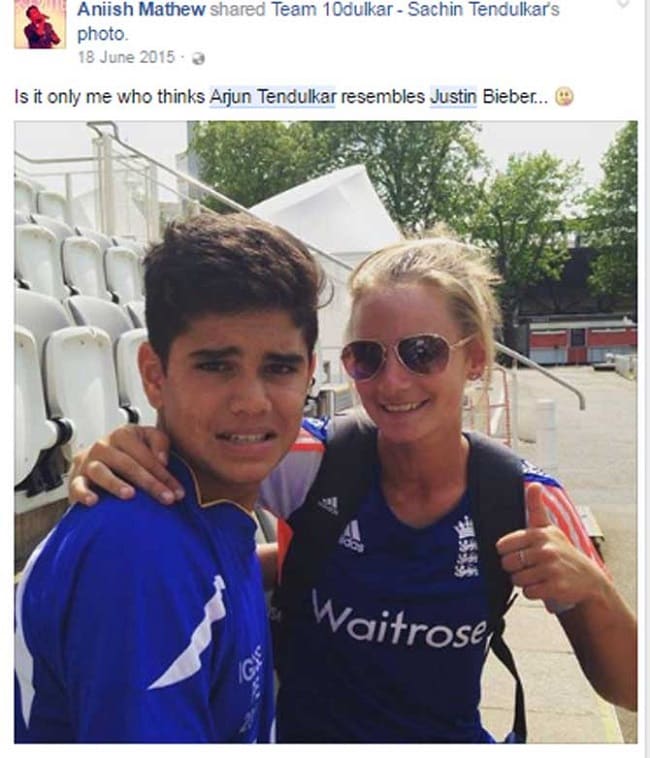 (This story has not been edited by NDTV staff and is auto-generated from a syndicated feed.)