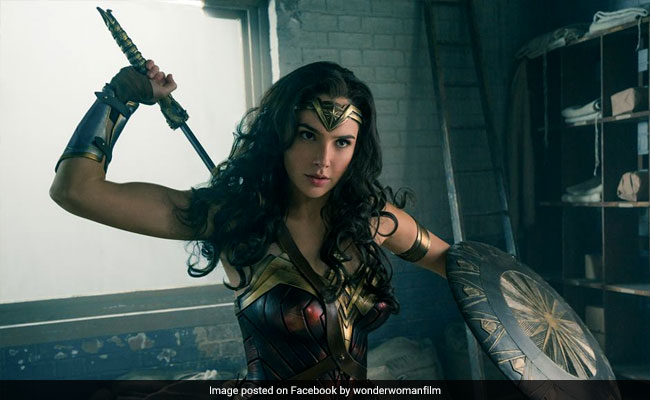 For days, two women from Sri Lanka were relentlessly "ridiculed" on social media for cosplaying as
Wonder Woman
. Photographs of the two women in character as the Amazonian superhero became the subject of cruel memes. But now, Amaya Suriyapperuma and Seshani Cooray are having the last laugh. Hollywood actor Gal Gadot, who starred as Wonder Woman in the recent film adaptation, tweeted her support for the women, writing they looked "amazing."
Ms Suriyapperuma tells
BBC News
she was "shocked" at negative reactions the photos initially generated. "I was genuinely baffled at why these people would spend their valuable time hating someone they don't even know," she says.
The women found themselves being cyber-bullied and body-shamed. But then, people - including many strangers - started taking on the trolls.
One even tweeted an image of the two women attending
Lanka Comic Con
, held in Colombo last weekend. Twitter user @Pasan_Mathisha encouraged others to retweet the image, rallying the Internet behind the women.
These women cosplayed Wonder Woman at Sri Lanka Comic Con, and now being rediculed on social media. RT if you think they look amazing! pic.twitter.com/0uq5NOsLAI

— Mathisha (@Pasan_Mathisha) August 27, 2017
In four days, the image of the two women dressed as the DC Comics heroine has been retweeted over 42,500 times and 'liked' over 60,000 times.
And the viral tweet has the attention of Wonder Woman herself. "Looking amazing ladies," tweeted Ms Gadot earlier this morning.
Looking amazing ladies! @amayasurii@SeshaniCoorayhttps://t.co/eRrQSogIHK

— Gal Gadot (@GalGadot) August 31, 2017
"You're the real thing...You made us all proud," tweeted
Wonder Woman
director Patty Jenkins.
The look so great, strong and beautiful!!! Such amazing work and costumes. @GalGadothttps://t.co/RqjbOd8bDb

— Patty Jenkins (@PattyJenks) August 29, 2017
You're the real thing. Out there representing with honor and a great spirit. A real amazon. You made us all proud. Thank you ! @GalGadothttps://t.co/61oSbwv4xg

— Patty Jenkins (@PattyJenks) September 1, 2017
Both young women tweeted their thanks for the support:
@GalGadot THANK YOU SO MUCH this means the world to us

— Seshani (@SeshaniCooray) September 1, 2017
Omg @GalGadot THIS IS AMAZING https://t.co/NHmj9QKPKt

— Amaya Suriyapperuma (@amayasurii) August 31, 2017
"Amaya and I were very upset and all we could do was report against those social media pages. But we also never expected to receive so much support and for that we are grateful," Ms Cooray tells
NewsIn.Asia
.
Ms Suriyapperuma tells BBC that, in a way, she's glad the pictures went viral. "If we didn't get this much coverage this would've been just another case of cyberbullying...But now everyone knows it and thus we have opened a very important conversation about bullying and body-shaming."Click for more
trending news