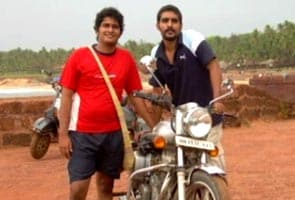 Mumbai:
The trial in the Reuben and Keenan murder case is slated to begin on November 6, more than a year after they were killed on the streets of Mumbai.
Keenan Santos and Reuben Fernandes were attacked by a bunch of men outside a popular eatery in Amboli in Mumbai last year in October. The two died of multiple stab injuries after they tried to shield their female friends from a group of eve-teasers after they came out following dinner at the eatery. The eve-teasers retreated, only to return with over a dozen others and launch a brutal assault on Keenan and Reuben.
17 men were arrested including four who have now been charged for murder and conspiracy. The four accused are out on bail.
Ujjwal Nikam has been appointed as the public prosecutor.
The case had sparked outrage in Mumbai that resulted in Home Minister RR Patil announcing that the Keenan and Reuben case would be sent to a fast track court to ensure speedy justice.
Keenan was 24; Reuben was 29. Both were killed on October 20 last year.