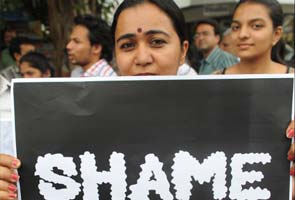 Mumbai:
Salim Ansari, the main accused in the brutal gang-rape of a young Mumbai photojournalist last week, will be produced in a city court today. He is the fifth and last man to be arrested in the case, which Maharashtra Chief Minister Prithviraj Chavan has promised will be fast-tracked.
Mr Chavan phoned noted criminal lawyer Ujjwal Nikam and has requested him to appear as public prosecutor in the case.
Hours after Ansari was arrested in Delhi on Sunday, the family of the 22-year-old photojournalist issued a statement that thanked people and said, "Now that stringent laws are in place, we are optimistic that your and the government's efforts will help fast track the matter so that the severest of punishment is meted out. This will ensure that even the most sick-minded think twice before they act in such an inhuman and insensitive way."
(Read full statement)
They also requested privacy.
All five men wanted for the gang-rape have now been found; four of them have already been sent to judicial custody till August 30. Salim Ansari, 27, had managed to escape to Delhi, but was traced and arrested some time after the fourth accused Kasim Bangali, 21, was caught in a Mumbai suburb.
Investigators say Salim, who was brought back to Mumbai late last night, was the one who instigated his four friends to rape the 22-year-old at the deserted textile mill where she was shooting photographs with a colleague on Thursday evening. He had fled Mumbai by train on Friday night and planned to go to Bihar and then, Bangladesh.
Bangali, say the police, was "the most depraved" of the gang and raped the woman twice. The photojournalist has told the police in a statement that a broken beer bottle was held over her head as the men took turns to rape her.
The police have said that the gang also ordered the photographer to clean up the scene of the crime and took two photos of her in a cellphone, threatening to release them if she reported them to anyone.
(Read)
The attack has provoked anger and comparisons with the fatal gang-rape of a young student on a moving bus in Delhi last December.
(Watch: Mumbai incident reminded me of my child, says Delhi braveheart's mother)