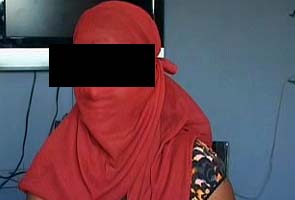 Mumbai:
Last week, Rinu Srinivasan was arrested for liking a post by her friend on Facebook. Shaheen Dhada had questioned the shutdown of Mumbai when Shiv Sena president Bal Thackeray died; Rinu liked that comment.
Both Rinu and Shaheen were released on bail after a few hours. Their arrest incensed people all over the country, and has forced new scrutiny of IT laws.
Today, the case against Rinu and Shaheen was dropped.
Rinu talks to NDTV about the experience.
NDTV: Rinu, the chargesheet that was filed against you has been denied today, how do you feel?
Rinu: I am very happy that the case that was filed against us has been dropped.
NDTV: What do you wish and expect from the future?
Rinu: I wish that life goes back to normal for us; I don't want this incident to......
NDTV: Do you feel that you have got justice?
Rinu: Yes, justice has been given.
NDTV: Will you keep using Facebook? Will you keep updating your status?
Rinu: I de-activated my Facebook account right in the beginning of this controversy. I will keep behaving in the way I have always been.
NDTV: This controversy that happened with you, what would you like to tell people about it?
Rinu: I don't think all this should have happened, but now that it has happened we can't do anything about it.
NDTV: What advice would you like to give everyone?
Rinu: I would just like to tell everyone that those who use Facebook should be a little careful, not that you shouldn't state your opinion, just don't be too rude while doing so and no one should use offensive language.
NDTV: The way in which you were brought to justice and the way these proceedings were carried out, what do you have to say about that?
Rinu: I don't wish to comment on that at all because they are doing everything as per the law...
NDTV: You were supposed to sit for an exam, but due to all this, you couldn't. But the management selected you anyway?
Rinu: It wasn't an exam, it was actually an interview and it was in this month itself and because of this controversy I wasn't able to make it for the interview, so they called me and said that in case you're interested, you can come and join our institute, there is no need for any interview.
NDTV: What was the interview about?
Rinu: The interview concerned with music so they just asked about my interest in it, that's all.