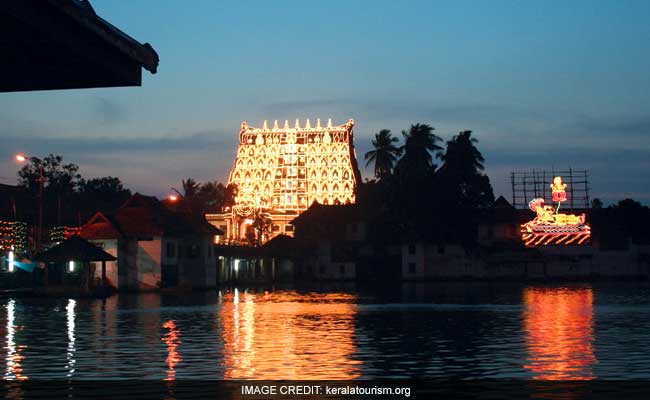 THIRUVANANTHAPURAM::
The executive committee of the Sree Padmanabhaswamy temple have granted permission to noted singer KJ Yesudas to offer prayer at the temple.
The temple allows only Hindus and those who declare faith in Hinduism to enter and offer prayers. "Sree Padmanabhaswamy temple executive committee has decided to permit Yesudas to visit
Padmanabhaswamy temple
. Yesudas filed an undertaking that he has belief in Hindu faith and is ready to follow the temple traditions," V Ratheesan, a member of temple's executive committee, said.
Mr Yesudas, who is a Christian by birth, has sang many Hindu devotional songs.
According to the 1952 Travancore Devasom Board law, non-Hindus are not allowed inside, except when they give a written undertaking that they believe in the Hindu faith and will follow the temple practices.
A Padma Bhushan awardee, Mr Yesudas had earlier been denied entry into the famous Sree Krishna temple at Guruvayur in Thrissur district and Kadampuzha Devi temple in Malappuram for being a non-Hindu.
The 77-year-old singer, however, has been a regular visitor to the Lord Ayyappa temple in Sabarimala at Pathanamthitta district of Kerala and Mookambika temple at Kollur in Karnataka.
"The decision was unanimous... all members took part in the meeting agreed to accept the legendary singer's request. Now, we will formally inform him about the temple committee's decision... It is up to him to decide the date of the visit to the shrine," Mr Ratheesan said.
Mr Yesudas had sent a request letter and declaration of his faith in Hinduism through a special messenger two days ago.
Though he did not mention any particular date in the letter, the messenger informed that the singer would like to visit the shrine on 'Vijayadasami' day, which falls on September 30.
The temple authorities already made it clear that anyone who believes in Hinduism can visit the Padmanabha Swamy Temple and there are no restrictions on that.
Non-Hindus and foreigners are permitted inside the sprawling shrine dedicated to Lord Padmanabha after accepting similar declarations, they said.
(with inputs from PTI)