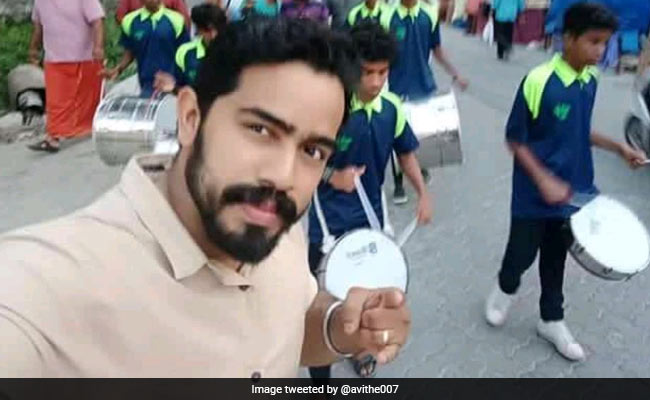 Highlights
Vishnu Nandakumar was Assistant Manager of Kotak Mahindra Bank
He comes from a family of RSS and BJP leaders of Kerala
He was sacked on Friday evening after protest on social media
Kochi:
At a time when India is
horrified
with
rape and murders
, a private bank in Kerala was forced to sack its employee after he made derogatory comments about the 8-year-old girl raped and killed in Jammu's Kathua.
Kotak Mahindra Bank has sacked its Kochi branch Assistant Manager Vishnu Nandakumar, for hate comments on social media.
Vishnu, referring to
the 8-year-old girl
had said on Facebook that it was "good that she was killed at this age itself. Else, she would have grown up and returned throwing bombs in India". It's not clear when the comment was posted, however, the post was widely shared and the bank's Facebook page was flooded with demands for the manger to be sacked.
Twitter was also flooded with demands for dismissing the manager with hashtag #Dismiss_your_manager trending.
WE DON'T HATE YOUR SERVICE, WE RESPECT YOUR SERVICE AND TO GET RESPECT HEREAFTER YOU NEED TO KEEP SOMEONE WHO RESPECTS OTHERS...WE HATE Vishnu nandakumar who don't deserve the job in your Bank.There are somany outside with a goodhearted... Give them the job and get respect..

— Dazz (@Dazzkannur) April 13, 2018
@KotakCares
Expell Vishnu Nandakumar
Inhuman enough to curse the victim rather than the culprits

— chandramohan (@chamoreid) April 13, 2018
Kotak mahindra.... I never knew you were keen to hire people who supports child rape... Is that going to be the new kotak motto???... save your brand name.... Dismiss the accused #dismiss_your_manager_vishnu_nandakumar(palarivattom branch)@KotakBankLtd

— Razal salah (@razal_salah) April 13, 2018
On Friday evening, Kotak Mahindra Bank in a statement said that it has terminated the services of Vishnu. "We have terminated Vishnu Nandakumar from the services of the bank on Wednesday, April 11, 2018 for poor performance. It is extremely disheartening to see such comments being made in the aftermath of such tragedy by anyone including an ex-employee. We strongly condemn this statement."
Vishnu has deleted his Facebook account since the controversy.
He comes from a family of local RSS and BJP leaders in Kerala. His uncle, a BJP leader, had already condemned the Kathua rape and murder case on Facebook before Vishnu's hate remarks.