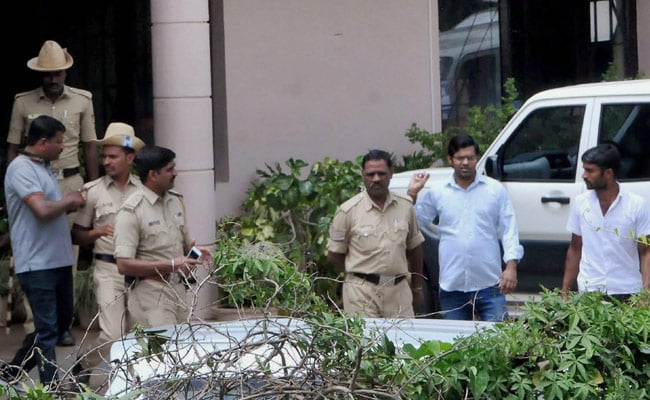 Highlights
Raids on 25 properties connected to VG Siddhartha began on Thursday
Mr Siddhartha co-owns Cafe Coffee Day chain of cafes
SM Krishna recently joined BJP, was in the Congress for decades
Bengaluru:
The Income Tax Department, which carried out raids on the son-in-law of former union minister SM Krishna, says there has been an admission of concealed income to the tune of Rs 650 crore. The raids on 25 properties connected to VG Siddhartha began on Thursday in Bengaluru, Hassan, Chikmagalur, Chennai and Mumbai.
Mr Siddhartha is a coffee entrepreneur and is part-owner of the well-known chain of cafes, Cafe Coffee Day, which has its headquarters in Bengaluru.
A statement from the IT department said, "The searches in a group involved in coffee, tourism, information technology and other areas concluded with an admission of previously concealed income exceeding Rs 650 crore. The detection of undisclosed income is expected to be a much higher figure."
"There are a number of other issues including violations of other statutes on which there is no disclosure but relevant evidence has been found... these will be pursued effectively with vigour, energy and imagination," it added.
There has been no public response so far to the raids from Mr Siddhartha or Mr Krishna.
Mr Krishna recently joined the BJP. He was with the Congress for decades, during which he served as Karnataka chief minister and minister of External Affairs. He was also appointed Governor of Maharashtra.
Earlier this year, raids on Karnataka minister DK Shivakumar, had led to the Congress claiming the BJP, which rules at the centre, was using the IT department for political vendetta.
The BJP in turn has claimed the raid on Mr Krishna's family member actually proves that the central government is not interfering in any investigation by central agencies.