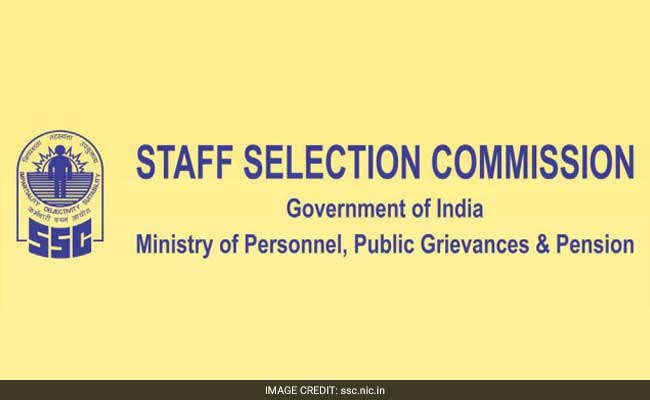 New Delhi:
What has been cited as a 'technical glitch' by the Staff Selection Commission is actually a good news for SSC CGL aspirants. The Commission has released the revised result for SSC CGL Tier 1 exam 2017. After repeatedly postponing the Tier 2 exam, SSC has come up with a fresh result list for the Tier 1 exam. With lower cut off marks this time (close to 4 or 5 marks per category), 39434 more candidates have made it to the Tier 2 exam list. The full list of candidates is available at the official website of SSC at ssc.nic.in.
'However, it was discovered that due to a technical glitch, a few tentative Answer Keys had not been revised. The Commission, therefore, undertook a comprehensive review. Based on the comprehensive review undertaken by the Commission, there has been a lowering in the cut off marks which has resulted in the revision of the result,' reads the official statement from the Commission.
While 14515 candidates have made it to the Tier 2 exam for JSO post, 21946 candidates have been selected for the AAO post tier 2 exam after the revision. 74604 candidates in OBC category have made it to the tier 2 exam with the minimum cut off being 110 marks for the category. The cut off marks for general category is 126.5 and 55387 candidates have qualified.
SSC CGL Tier 1 result was declared on 30 October, initially. The tier 2 exam was supposed to be held in December 2017.
Admit cards for the forthcoming exam will be released 10 days before the exam date. 'The Admission Certificate of the qualified candidates will be uploaded on the websites of the respective Regional Offices approximately 10 days before the conduct of the Tier-II/III Exams. However, the candidates who are unable to download their Admit Cards may contact the concerned Regional Offices at least 7 days before the commencement of the examination. The responsibility of ensuring the download of the Admit Cards is solely of the candidates.'
Meanwhile candidates who have already cleared the CGL 2016 are still waiting for their appointment. The 10,661 candidates who successfully qualified the exam were allotted posts but then their allotment was put on hold because some of the candidates who were rejected filed a court case claiming that their papers were not checked properly. However, all the cases were resolved by October 23 and it was directed that candidates should either be included in the list or another list be prepared for them. But it has been more than 2 months now and there has been no action form the SSC.