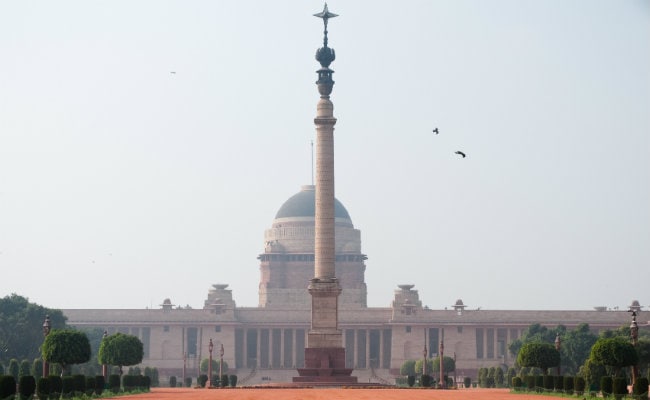 NEW DELHI:
In the first step to prepare the ground for the presidential election in July, the Election Commission on Thursday announced by-polls to fill 15 vacancies in the Lok Sabha and state assemblies will be held in early April.
The by-poll - to be conducted across a dozen states - is the first step to prepare for the big race to reach the top of Raisina Hill, Rashtrapati Bhavan.
President Pranab Mukherjee's term ends on July 24 and is expected to move to a duplex bungalow at 10, Rajaji Marg that was home to another former President APJ Abdul Kalam.
In all, there are 4,120 lawmakers in state legislative assemblies and 776 elected parliamentarians from the Lok Sabha and Rajya Sabha. But not all votes of lawmakers in the assemblies carry the same value. The weightage given to votes of state legislators depends on the state's population.
In December, the election commission had written to all assemblies and parliament to identify the vacancies that need to be filled before the poll panel - that also conducts the presidential election - freezes the electoral college; the list of voters for the big battle.
Among the three Lok Sabha seats that will go to polls are Srinagar and Anantnag Lok Sabha seats that will go to poll on April 9 and 12, Chief Minister Mehbooba Mufti had vacated her seat in Parliament after she won the assembly polls while former PDP leader Tariq Hamid Karra who was Srinagar's voice in Lok Sabha, resigned to protest alleged brutalities on Kashmiri protesters.
The third Lok Sabha Malapuram in Kerala fell vacant last month when former minister E Ahamed, died on 1 February, a day after he collapsed in Parliament. This seat will also go to polls on April 12.
The by-poll for 12 assembly seats includes Radhakrishnan Nagar seat in Tamil Nadu that was represented by former Chief Minister J Jayalalithaa will be held on April 12. The states where other assembly seats will go to polls include Delhi, Assam, Himachal Pradesh, Madhya Pradesh, West Bengal, Rajasthan, Karnataka, Jharkhand and Sikkim.
The Election Commission said the model code of conduct would be limited to all districts that are covered by any of these 15 constituencies.