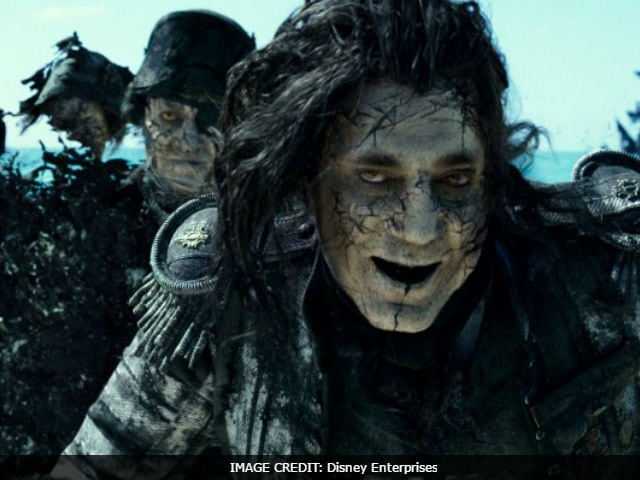 Washington:
May came in like a lion for
Guardians of the Galaxy Vol 2
, but the month has made box-office mutton of some big-budget action-adventure films that failed to feature superheroes.
Can the latest
Pirates of the Caribbean installment break that curse
?
Over the weekend, Fox's new
Alien: Covenant
underwhelmed with a $36 million domestic debut, according to studio estimates Sunday - a significant drop from its
Alien
predecessor,
Prometheus
, which opened to $51 million in 2012. The latest
Alien
is again directed by Ridley Scott, and again stars Michael Fassbender, but that might not be enough for "Covenant" to catch up to
Prometheus
.
Covenant
edged
Guardians 2
by less than $1 million, meaning even that race could tighten when final numbers land Monday afternoon.
That result comes one week after WB's
King Arthur: Legend of the Sword
bombed with a mere $15.4 million domestic opening. The Guy Ritchie film, which has a $175 million production budget, has grossed $93.4 million worldwide.
Disney/Marvel's
Guardians 2
, meanwhile, now sits at $302 million domestically and $732.6 million worldwide. It is North America's second biggest film of the year, trailing only Disney's
Beauty and the Beauty
($497.8 million), which opened in March.
Now, another Disney release,
Pirates of the Caribbean: Dead Men Tell No Tales
(which officially opens Friday), has a challenging journey in the crowded superhero marketplace. The previous film in the franchise, 2011's
On Stranger Tides
, opened to $90.2 million domestically on a $250 million production budget - a dropoff for
Pirates
- but was rescued by big international receipts, ultimately topping $1 billion in global gross.
Just one week after
Dead Men
opens, though, comes WB/DC's highly anticipated
Wonder Woman
- providing a narrower porthole window for
Pirates
to top the box office.
©2017, The Washington Post
(This story has not been edited by NDTV staff and is auto-generated from a syndicated feed.)