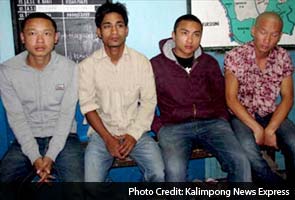 Kalimpong, West Bengal:
A 14-year-old was gang-raped in the Kalimpong area of West Bengal, allegedly by two monks from a local monastery and two other men.
All four suspects have been arrested.
The teenager was offered a lift by a man with a van last evening. The police says that after she agreed, the man drove the van to a forest and summoned the three others. They then allegedly took turns assaulting her on the van after which they discarded her in the jungles.
She was found by villagers who alerted the police.