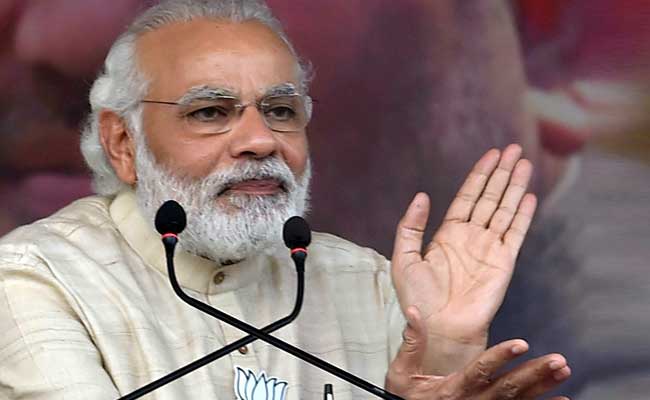 Kolkata:
Trinamool Congress today hit back at
Prime Minister Narendra Modi for his comments on Narada sting operation
and reminded him of the Tehelka expose of 2001 which saw the exit of the then BJP president Bangaru Laxman.
The Narada sting is nothing but a conspiracy against Trinamool, its leader in Lok Sabha Sudip Bandopadhya said.
"He (Modi) is talking about corruption and sting operation. Probably he has forgotten about Tehelka sting, where his then party president Bangaru Laxman was caught on camera accepting bribes. And most important thing is that he too had accepted that he had taken bribes," Mr Bandopadhyay told news agency PTI.
But in the Narada sting none of the Trinamool lawmakers have accepted that they have taken any money. "Rather we have said what we believe - that it is a conspiracy to malign TMC," he said.
PM Modi, who kickstarted his poll campaign in Bengal at Kharagpur during the day, had attacked Trinamool Congress and the state government over Narada sting operation in which several party lawmakers were purportedly captured on camera accepting money.
Mr Bandopadhyay also lashed out at PM Modi for his comment on lack of industries in the state.
"He is not at all aware of the developmental work that has taken place in Bengal, including industries. We (TMC) are not in favour of industries by snatching the livelihood and kicking in the stomach of farmers.
"We are not in favour of bypassing the interests of the farmers. Industry can always be done on barren lands. We have created a land bank for industries," he said.