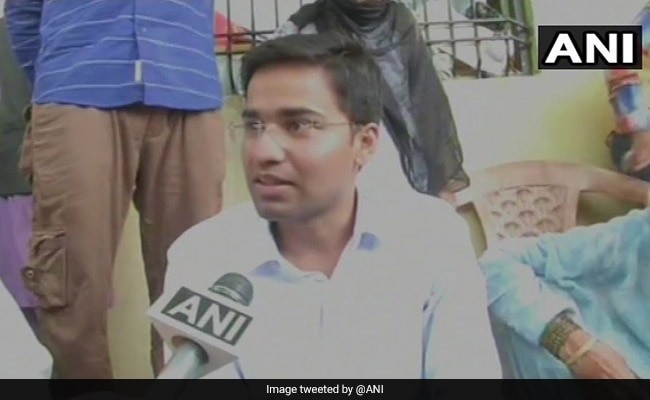 Aurangabad, Maharashtra:
On Friday, Sheikh Salman Patel, son of a farmer in a small town in Maharashtra, broke down after getting to know that he cleared the tough civil services exams. Two civil services aspirants from Phulambri town in Aurangabad district cleared the Union Public Service Commission (UPSC) examination after 70 years of Independence.
Sheikh Salman Patel and Mohammed Nooh Siddiqi, ranked 339 and 326 respectively in the civil services examinations, results of which were announced last Friday.
"We meet our expenses by doing farming on two acres of land that we have. I still cannot believe that I have cleared the Civil Services Exam. I will serve people to the best of my abilities," Sheikh Salman Patel said.
His mother praised him for his hard work despite all the odds.
Over 9.5 lakh candidates applied for the first round of examination
, out of which over 4.5 lakh candidates appeared. 13,366 candidates qualified for the written (main) examination held between October and November last year. Of them, 2,568 candidates qualified for the personality test held earlier this year.
The
UPSC
then recommended a total of 990 candidates, including 750 men and 240 women for appointment to various services, including IAS, Indian Foreign Service (IFS) and Indian Police Service (IPS).
Durishetty Anudeep from Telangana
is the first-rank holder in the civil services exam. The results on Friday brought to light number of stories of people from various backgrounds clearing the prestigious exam.
Anu Kumari from Haryana's Sonipat
, mother of a four-year-old boy, is the second rank holder and topper among women. She cleared the examination in her second attempt. Eight women have made it list of the first 25 rank holders.