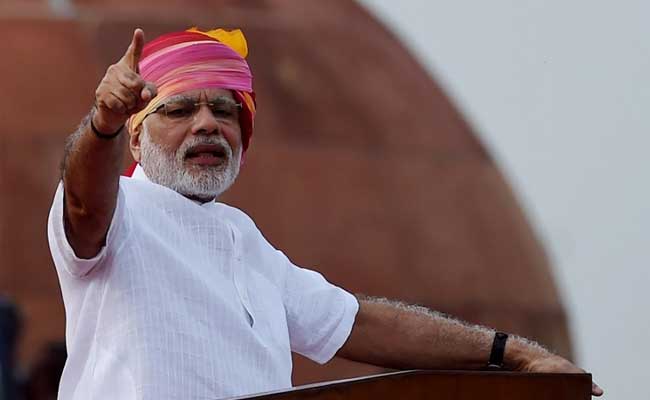 Highlights
PM Modi cited Balochistan in Independence Day speech
Pakistan enraged with reference to its restive, large province
State-run All India Radio to increase programming in Balochi: sources
New Delhi:
As proof that India will not back down from its outreach to the restive Pakistani province of Balochistan, the state-run All India Radio is likely to start regular news bulletins in Balochi, said government sources.
On Independence Day, Prime Minister Narendra Modi stirred the Pakistani government by referencing Balochistan in his address, pointing out that its people were thankful to him for raising the atrocities committed by security forces to check the area's long movement for an independent homeland.
Pakistan accused the PM of "crossing a red line."
Sources say that the government is considering strengthening the section at All India Radio that produces Balochi content - a daily programme that is currently aired which focuses on news and current affairs.
Referring to Balochistan in a speech as prominent as his annual August 15 address was intended by PM Modi as an aggressive comeback to his Pakistani counterpart, Nawaz Sharif, who has accused Delhi of crushing dissent in the Kashmir Valley in recent weeks.
Nearly 70 people were killed and over 10,000 injured in near-daily clashes between security forces and large and violent mobs enraged by July's shooting of 22-year-old terrorist Burhan Wani, who had turned into an icon at a time of increasing discontent in the Valley with the government and its policies.
India has accused Islamabad of funding and inciting the violence both covertly and directly through terrorists like Hafiz Saeed who roam freely in Pakistan.
Premier Nawaz Sharif has referred to the worst unrest in over six years as "a freedom movement", eulogized Wani as a martyr, and complained to the United Nations about human rights abuses by India in Kashmir.
Baloch leaders who expressed their support for PM Modi have been accused of waging war against Pakistan by their government.