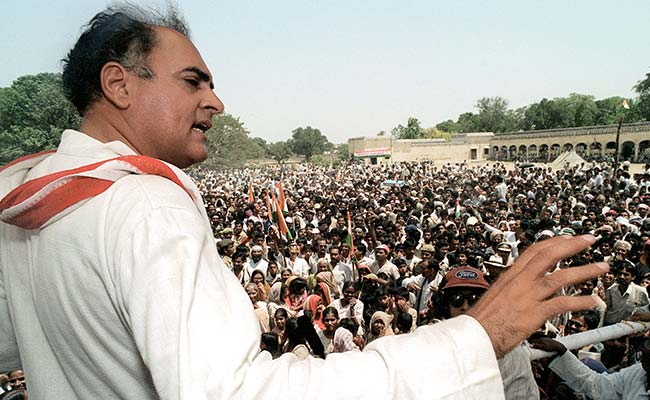 Highlights
Supreme Court dismisses convict's plea in Rajiv Gandhi assassination case
Supreme Court said it does not need to interfere with its earlier verdict
AG Perarivalan sought a recall of verdict convicting him
New Delhi:
In the Rajiv Gandhi assassination case, the Supreme Court has dismissed the plea of one of the convicts, AG Perarivalan, seeking a recall of its 1999 verdict, upholding his conviction. The top court said it does not need to interfere with its earlier verdict.
"We can't accept the affidavit of former CBI officer V Thiagarajan supporting Perarivalan," the top court said while questioning the CBI "why the probe is still pending with regards to international enquiry?" The court directed the CBI to get a reply from the Sri Lankan government about who made the bomb. The CBI has to reply within four weeks.
"V Thiagarajan acted in connivance with Perarivalan and for him to say something after 25 years amounts to perjury," the top court said
AG Perarivalan was sentenced to life in jail for supplying two nine-volt batteries for the belt-bomb that killed the former prime minister in 1991. He was 19 when he was arrested weeks after the assassination. Last year, he went to a court and said the CBI had dropped the part in his confession where he had said he had "absolutely no idea" what the batteries were for.
Perarivalan spent 14 years in solitary confinement after being sentenced to hang. His death sentence was changed to life term by the Supreme Court in 2014.
His appeal for a court review of his sentence quotes V Thiagarajan - a senior CBI officer at the time - who had said that he hadn't questioned him properly. The former officer had reportedly also said Perarivalan didn't know the purpose of the batteries he bought.
Perarivalan told the Supreme Court that the person who made the bomb is in Sri Lanka and hadn't been questioned yet by investigators.
A multi-agency probe was set up in 1998 on the recommendation of the Jain Commission which investigated the Rajiv Gandhi assassination conspiracy.