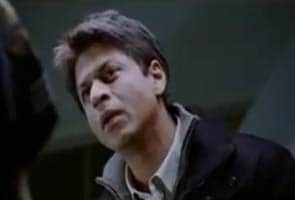 New Delhi:
Empathising with the 'My name is Khan but I am not a terrorist' lament, the Supreme Court today said law cannot be abused to harass any person owning to his religion and acquitted 11 people, held guilty of terrorism in Gujarat.
"District Superintendent of Police and Inspector General of Police and all others entrusted with the task of operating the law must not do anything which allows its misuse and abuse and ensure that no innocent person has the feeling of sufferance only because 'My name is Khan, but I am not a terrorist'," said the top court in a judgement.
A bench of justices H L Dattu and C K Prasad made the observation while acquitting 11 persons convicted for allegedly planning to create communal violence during the Lord Jaganath Puri Yatra at Ahmedabad in Gujarat in 1994.
The bench acquitted the 11 allowing their appeals against an anti-terror court judgement, which had convinced them on terror charges and had sentenced them to five years in jail each under the now-repealed Terrorist and Disruptive Activities (Prevention) Act and various other provisions of the Indian Penal Code (IPC).
The bench while allowing their appeals, also extended the benefit of its judgements to other convicts who had not been able to come in appeal before it.
It also dismissed the cross appeals filed by the state seeking enhancement of the punishment to the convicts.
The top court quashed their conviction on the ground that the state did not follow the mandatory requirement of Section 20-A (1) of TADA which stipulated prior permission from the District Superintendent of Police before registration of the FIR.
"Invocation of TADA without following the safeguards resulting into acquittal gives an opportunity to many and also to the enemies of the country to propagate that it has been misused and abused," Justice Prasad writing the judgement said.