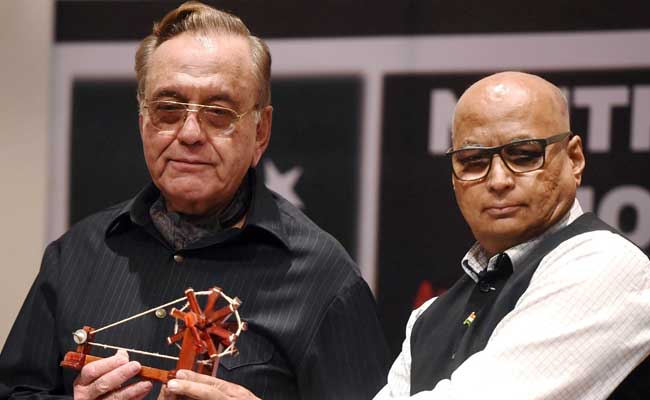 Mumbai:
Observer Research Foundation (ORF) Chairman Sudheendra Kulkarni, who was sprayed with black paint by Shiv Sena party members for organising former Pakistan foreign minister Khurshid Mahmud Kasuri's book launch in Mumbai, will travel to Karachi next week to attend the launch of the same book.
Mr Kulkarni said he has accepted Mr Kasuri's invitation to join the launch of his book 'Neither a Hawk nor a Dove' in Karachi on November 2, along with a number of prominent Pakistanis and Indians.
A former aide of BJP veteran LK Advani, Mr Kulkarni stated this at a panel discussion during the Tata Literature Live festival in Mumbai last night.
Both Mr Kasuri, who was in Delhi earlier this month in connection with his book launch, and Mr Kulkarni, who had invited him to launch his book in Mumbai, were repeatedly warned by Shiv Sena to cancel the event.
However, they refused to bow down to this pressure. Later, Mr Kulkarni became the victim of a paint attack by Shiv Sena members ahead of the launch of Mr Kasuri's book in Mumbai on October 12.
The Shiv Sena had vehemently opposed the event and threatened to disrupt it.
Prior to it, the Sena had also forced the cancellation of Pakistani singer Ghulam Ali's concert in Mumbai.