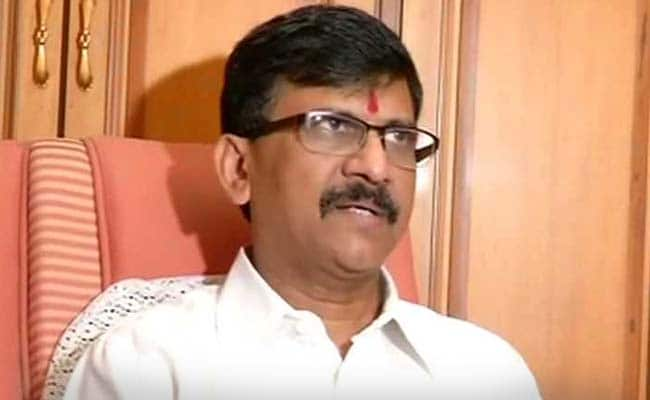 Mumbai:
The Shiv Sena on Tuesday lauded the BJP for walking out of the government in Jammu and Kashmir, but questioned why it took "three years and sacrifices of 600 soldiers" for the Amit Shah-led party to realise that the coalition with PDP was "useless".
The Sena, second largest constituent of the NDA, also wondered if the BJP's decision to
pull out of the state government
was taken to avoid "uneasy questions" over violence against soldiers ahead of the 2019 Lok Sabha polls.
"I congratulate the BJP for their decision," Shiv Sena chief Uddhav Thackeray said while addressing party workers at the party's 52nd anniversary celebrations in Mumbai.
Mr Thackeray, who has often criticised the BJP over joining hands with the PDP, said, "Did it take three years and sacrifice of 600 soldiers for you (the BJP) to realise that this (Jammu and Kashmir) government is useless?"
Earlier on Tuesday, senior Sena leader Sanjay Raut dubbed the BJP's decision to snap ties with the PDP as a "political move" and said the coming together of the two parties to form the government had been "unnatural and unholy".
The Rajya Sabha member said Mr Thackeray had opposed the tie-up, calling it an "anti-national" alliance.
"Uddhav ji's words have been proved correct today," he told reporters.
Mr Raut alleged that the BJP and PDP had "cut a deal" to gain power in the state, adding Indian soldiers had to pay a "big price" for it as many of them attained martyrdom after the two parties formed the government in 2015.
"If the BJP took this decision to avoid answering these issues in the 2019 Lok Sabha polls, I think it is a political decision," he added.
The
BJP on Tuesday severed ties with the PDP
, saying it had become impossible for it to continue in the government in view of the growing radicalism and terrorism in the state.
The decision was taken after consulting Prime Minister Narendra Modi and Shah, BJP general secretary Ram Madhav said in Delhi.
In the Jammu and Kashmir Assembly elections held in 2015, the BJP had won 25 seats and the PDP 28, in the 87-member House.