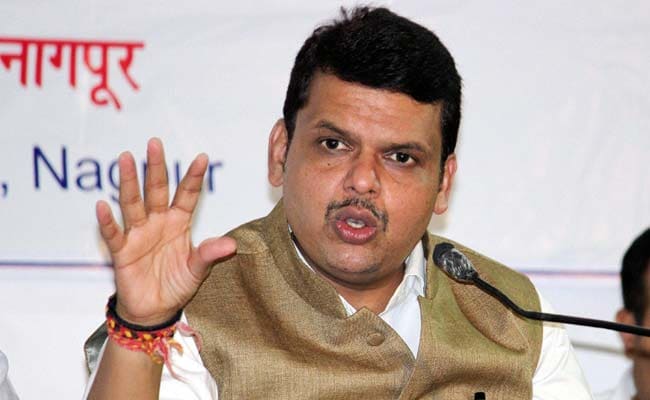 Mumbai:
Even as the Fadnavis government completes a year in office this week, the partnership between BJP and its oldest ideological ally Shiv Sena is at an all-time low, raising a question mark over the political stability of the regime.
The unfolding scenario has thrown up doubts in the minds of people whether the government will be able to complete its tenure, say political observers.
The Sena, after severing ties with BJP on the eve of assembly polls, joined the government in December last year and since then has relentlessly been attacking the policies and approaches of the ministry through its mouthpiece 'Saamana' on various issues.
Increasing its stridency, the Sena recently forced cancellation of Pakistani singer Ghulam Ali's event in the city and later opposed the book launch of former Pakistan Foreign Minister Khurshid Mahmud Kasuri.
Sena activists blackened the face of the event organiser, Sudheendra Kulkarni, causing much embarrassment to BJP and triggering widespread protests across the country.
Though the BJP has refrained from openly reacting to the ally's aggressive posturing, state party functionaries, requesting anonymity, said the Government would continue even if the Sena pulls out of it.
Political observers, however, say BJP has failed to control Sena's capacity to create "nuisance repeatedly".
The disconnect between the allies, both wedded to Hindutva ideology, further widened when Sena 'boycotted' all functions of Prime Minister Narendra Modi in Mumbai on October 11.
"Shiv Sena is its natural ally and BJP needs to carry along so that the government completes its tenure. If Shiv Sena withdraws support, BJP can take NCP support, but will lose its credibility," they said.
Congress leader Anant Gadgil described the BJP-Sena ties as a "live-in relationship after divorce".
Tackling Shiv Sena, maintaining social harmony and strengthening social fabric in the state is a challenge for BJP for the rest of its tenure, observers said but discounted the chances of it quitting the government any time soon.
"If the Sena emerges as the single largest party in the upcoming Kalyan-Dombivali municipal polls, it will get an upper hand to pressurise the BJP. If BJP gives in to the Sena during the Brihanmumbai Municipal Corporation election (to be held in 2017) to ensure stability of the government, it would be Sena's victory," they say.
"Its real strength lies in the BMC which has Rs 13,000 crore budget and grassroot cadre in the city," they say.
Mr Gadgil, a member of the State Legislative Council, told PTI that the government's claim of running a transparent regime is not true.
"It has done nothing on allegations against education minister Vinod Tawde whose educational qualifications came under cloud and the purchases made by his department without inviting tenders, and the 'chikki scam' involving women and child development minister Pankaja Munde," he said.